The recently published IHK business survey Going International 2017 raised concerns about the way Germany views Brexit, and the potential impact of a hard Brexit.
The Consequences of Brexit
Shortly after the referendum, a 'clear sense of uncertainty' existed among companies doing business with the United Kingdom, resulting in a significantly more pessimistic view of the future.
How these Companies View the Future
Companies doing business with the UK are making very cautious assessments of the present economic situation. Although they rate this as 'somewhat solid' (+3 points net positive value), their view of the future is negative (-31 points), with companies expecting the business situation to get worse.
Priorities for the Brexit Negotiations
These companies believe the ongoing Brexit talks should have two key priorities: preserving the free movement of goods, and preventing enhanced customs bureaucracy.
A shift in Investments
Many German companies are considering how to protect their interests when the UK does eventually leave.
Currently, around 10 percent of companies with an investment stake in the UK are planning to transfer their operations elsewhere.
How Brexit will Affect Companies Based in the UK
The KPMG report Brexit: An Impact Analysis, looked more specifically at how Brexit would affect non-EU companies established in the United Kingdom, and analysed the impact on EU companies trading in Britain.
It raised several important considerations:
Relocating Headquarters to Within the EU
Even after the UK's withdrawal, the EU will still be the second-largest single market in the world (after the US). Home to around 450 million people, it represents a large and homogeneous trading market.
While it's possible that benefits like improved subsidies or additional tax breaks offered by the UK may offset some of the costs of trading there (e.g. from customs tariffs), significant barriers will still exist to smooth trading operations. Many companies will feel it's essential to have their headquarters, or at least an operating base, within the EU.
The decision as to which country is best depends on a variety of factors:
Location – (e.g. infrastructure, suitably qualified staff, open-mindedness of the public)
Industry Sector – (e.g. clusters of similar businesses nearby, location of universities offering relevant courses for prospective employees)
Unique Characteristics of the Business – (e.g. supplier base, customer base, manufacturing facilities)
Germany's Position on Brexit
Further issues were raised in Berlin to the Rescue? A Closer Look at Germany's Position on Brexit (Sophia Besch and Christian Odendahl)
Will Germany Soften the EU-27s Stance Towards the UKs Demands?
Brexit supporters hope that Germany will soften the stance of the EU-27 towards the UK. They argue that German industries will pressurise the German government to keep trade flowing freely because it's such an important market. They also believe that Germany wants the support of the UK in managing security challenges. However, this looks unduly optimistic.
How Important is the EU to Germany's National Political Interest?
The preservation of stability within the EU is critical to Germany's national political interest. All major political parties in Germany are broadly pro-European.
Does the UK need Germany and the EU?
Economically, the UK and Germany are inextricably dependent on each other, and the UK is also significantly more dependent on the EU overall.
Additionally, because German companies rely on supply chains and financial investment from the EU single market, they consider this more important than tariff-free access to the UK market.
What is Germany's view of Britain's Approach to Brexit?
Germany views Brexit as an 'act of vandalism and self-harm'. In Germany's eyes, Britain's value as a security partner has been damaged by a self-inflicted wound, and the UK's attempt to hold the EU hostage over its security and defence contributions will further divide the EU and damage the UK.
How pro-European are the German Politicians?
Germany is strongly in favour of further EU integration, despite the misgivings of many other member states, although not to enlarging the EU. Adding new members would complicate the already complex decision-making processes, and will increase the EU budget size, to which Germany is already a significant contributor.
What are Germany's Economic Interests in the Brexit Negotiations?
One of the key elements of the Brexit negotiations concerns the future economic ties between Germany and the UK, which are already very close.
In 2015 Germany's net exports to the UK totalled almost €100 billion, while Britain's exports to Germany were €60 billion. One pro-Brexit argument cites a €40 billion trade surplus as a reason for Germany softening negotiations.
However, there are three reasons why this view is flawed:
1. 25 percent of Germany's exports value-added was from outside its borders, lower for the UK. Germany's imports from the EU-28 countries are 13 percent of the total value-added to the economy. For the UK, it's only 9 percent, showing that Germany is significantly more integrated within the European supply chains.
2. Britain's goods and services sector German exports accounted for around 2.6 percent of its domestic value-added. For Germany, this figure was 2 percent.
3. In the transport sector, over €100 billion (10.6 percent) of Germany's value-added, goes to Britain, compared with the UKs €21 billion. The dependence of the UKs financial and business services market on the German market is more than double that of Germany.
Britain's total value-added to the EU-27 totalled 12 percent, whereas the EU-27s only exported two percent to the UK.
The UK will accept an economic hit to secure other key priorities after Brexit. But if Britain chooses to walk away without a deal, it will suffer more financially than the EU.
How do German Businesses View the Potential Impact of Brexit?
According to IW Köln's ,the German employers' institute, most German businesses are not overly concerned about the impact of Brexit.. Less than one in 10 expects a significant impact, and companies blame the uncertain economic position in the UK more than Brexit itself.
The German Position on Brexit
Firstly, Germany's highest priority is to maintain the cohesion of the EU and to ensure that the EU-27 maintains a united front in negotiations.
Secondly, although Germany wants a deal that benefits both sides economically, this must be done within the auspices of the EU, with both parties adhering to the rules and regulations agreed during negotiations. This includes the concept of free movement of labour within the single market; the idea of allowing the UK
preferential access to the EU market is inextricably linked to this free movement.
Thirdly, the UK clearly has an important role to play in European security matters, which Germany supports, but only with a full consensus of EU-27 partners.
The UK has Made Mistakes
By treating the important Brexit negotiations as a 'poker game', thus setting an adversarial tone, Britain has sacrificed much European goodwill. Demonstrating a disrespectful attitude, and often a complete lack of understanding about the workings of the EU, have damaged relationships between the UK and other EU countries, including Germany which is a key ally.
Prime Minister May has clarified that Britain intends to leave the single market. But Britain's consistent refusal to detail what the UK will contribute to the EU, in terms of security, stability and prosperity, continues to get in the way of enabling Germany and others to support their Brexit journey. More progress would be made if the UK demonstrated an attitude of respect and cooperation towards negotiations.
How Would a Hard Brexit Affect the German Automotive Industry?
Britain is an important global export market for Germany's automobile manufacturers, sometimes cited as a reason why the EU can't take a hard a line with the UK when reaching a post-Brexit deal.
Deloitte's report Brake Block Exit: How A Hard Brexit Would Impact the German Automotive Industry details a number of serious implications for the German and European vehicle manufacturing sector should a hard Brexit go ahead:
The shock is likely to cause slumps in turnover and sales, endangering around 18,000 German jobs
The financial impact of WTO duties and a 10 percent devaluation of the pound will result in a cost increase of €1.9 billion (a 15 percent increase), in the costs for manufacturers based in the UK, compared with a non-withdrawal
Assuming this cost would be passed to consumers, a car in the UK would cost an additional €3,700, and up to €5,600 for vehicles made in Germany
Based on previous consumer behaviour, this price increase would hit sales in the UK to the tune of 550,000 vehicles (a drop of 19 percent) in the year of exit. Exports from Germany would drop by 255,000 cars (-32 percent)
The loss to the total turnover from the UK vehicle market would be around €12.4 billion (-18 percent). Profits would take a hit of €900 million. While this would be a positive thing for UK manufacturers and those outside the EU, turnover for German manufacturers would decline by €6.7 billion and turnover within the EU-27 would drop by €8.3 billion
Financially, a hard Brexit would have a similar negative impact to that of the 2008/2009 financial crisis
European and German car manufacturers would sell 650,000 fewer vehicles, whereas sales in the UK and other regions would increase by around 100,000 vehicles
Turnover in the UK car market would drop from €67.8 billion to €55.4 billion – a decline of 18 percent
Luxury car brands would be especially hard hit, resulting in a sales slump and significant reduction in profits
Conclusion
The situation regarding the impact of Brexit on Germany is complex and ongoing. It remains to be seen whether suitable agreements can be reached that will benefit both countries and avoid significant negative impact.
Resources
The Impact of Brexit on German Businesses: Results of the IHK Business Survey Going International 2017 – https://www.ihk-nuernberg.de/de/media/PDF/en/dihk-impact-of-brexit.pdf
Dienstleistungen zu International Business – https://home.kpmg.com/de/de/home/services/branchen-und-maerkte/international-business.html
Berlin to the rescue? A closer look at Germany's position on Brexit – http://www.cer.eu/publications/archive/policy-brief/2017/berlin-rescue-closer-look-germanys-position-brexit
Deloitte study finds that the German car industry would be severely hit by a 'no deal' Brexit – https://openeurope.org.uk/today/blog/deloitte-study-finds-german-car-industry-severely-hit-no-deal-brexit/
On June 23rd 2016 the political scene in the United Kingdom (UK) experienced an upheaval of historic proportions. Faced with a single-question referendum choice the UK electorate voted by a margin of 51.9 per cent to 48.1 per cent to commence the process of leaving the European Union (EU).
Brexit: What is it and Why Did Brexit Happen?
"The Brexit referendum demonstrated the fundamental reticence of the British to embrace the ethos underpinning the European construction, the powerlessness of politicians to explain it clearly to the public, the particular difficulties of the main political parties involved, as well as the development of a specifically English nationalist sentiment."
Politique Etrangere
Brexit, shorthand for British Exit (from the EU), was named Collins Dictionary's word of the year for 2016. But Brexit's impact is likely to last for much more than one year; indeed it looks set to affect British, and to an extent European, life for several decades to come. Nearly thirty-five million UK citizens voted in the referendum, with 17.4 million voting to leave and 16.1 million expressing a wish to remain in the EU. The Brexit poll was a culmination of months of campaigning by both sides.
Leave Campaign
The official Leave campaign group, as designated by the Electoral Commission, was Vote Leave. This was a cross-party group with some support from business. Other Leave campaigning groups included Leave.EU and Grassroots Out.
With differing levels of emphasis, the various groups of the Leave campaign sought to tap into public anxiety about the free movement of labour. This is an essential tenet of EU membership and the Leave expressed concern about the effect this was said to have on immigration. The Leave campaign also warned about the impact on inward migration that was likely to occur when the next wave of accession states, such as Albania, Serbia and Montenegro, joined the EU and the consequences further down the line should Turkey ever be accepted into membership.
Other issues frequently focussed on by pro-Brexit campaigners were those of British sovereignty and the cost of EU membership. For the Leave campaign sovereignty was about 'taking back control' from the European Parliament, Commission and Court of Justice and restoring those powers to UK institutions that were answerable to Parliament. Much was also made of the cost of EU membership to the British taxpayer, with the Leave campaign most notably claiming that £350 million in saved payments could be directed towards improving the National Health Service (NHS) in this country.
Remain Campaign
The Remain campaign seemingly had the advantage of being supported by the Prime Minister and the majority of his Cabinet, most other mainstream political parties, the trade unions and most of the UK's political, business and cultural establishment.
Britain Stronger in Europe, the official grouping campaigning for Remain, claimed that Brexit would leave British households worse off to the tune of £4,300 a year. Furthermore, house prices would fall between ten and eighteen per cent and UK workers would find themselves earning something like £38 less each week.
The arguments of the Remain campaign were given backing by key national and international figures including the Governor of the Bank of England, President Obama of the United States and Christine Lagarde, Director of the International Monetary fund (IMF). Just before polling day the IMF publicly asserted that the consequences of leaving the EU would be 'negative and substantial' for the UK and the that the nation's gross domestic product (GDP) could be reduced by as much as 5.6 per cent by 2019.
Key Facts About Brexit
What is the European Union? – the European Union (EU) is an economic and political partnership of most of Europe's nations: it currently twenty-eight sovereign states if one includes the UK. The key feature of the EU is that operates a single market to facilitate restriction-free trade between its members. The advantages of this arrangement are also offered several associated states, such as Norway. The single market does away with hard borders within the EU and allows for the free movement of goods, services and people. Another aspect of this approach is that the European Parliament is able to set common standards for areas such as environmental protection, health and safety, consumer rights, transport and mobile phone charges. The majority of EU members, currently nineteen, have also opted to share a common currency: the Euro.
Steps to UK Leaving the EU
What is Article 50?
Article 50 is a clause of the EU's Treaty of Lisbon and it became law in 2009. It describes the process a country must follow should they ever decide to leave the EU. Before this legislation there was no formal mechanism in place for such circumstances.
On what Date will the UK Leave the EU?
The UK triggered the Article 50 process on 29th March 2017. This requires that the process must be completed two years later meaning that the UK will leave the EU on Friday 29th March 2019. Although this timescale can be extended if all twenty-eight EU members agree, at the moment both sides are working towards the statutory March 2019 Brexit date.
What is Going to Happen to all the EU Laws Currently in Place in the UK?
Parliament is currently considering the Government's European Union (Withdrawal) Bill. If and when it is passed, this key piece of legislation will end the primacy of EU laws in the UK. Instead, all current EU legislation will be rolled up and incorporated into British law in a move referred to as the 'Great Repeal Bill'. Following this the government will gradually consider each strand of legislation and either confirm, remove or change each one as they feel is necessary. This concept has been criticised by opposition parties and some Conservative MPs as they believe it removes Parliament from the process and gives too much unrestricted power to the Government.
How Long will it Take for the UK to Leave the EU?
The Article 50 negotiation period lasts for two years which means that the UK's intended formal leaving date is 29th March 2019, the second anniversary of the date the article was triggered. However, the exact process is still subject to negotiation and it may well be that both sides agree on a further transition period to ensure an orderly withdrawal.
Why Might Brexit Take so Long?
There are no precedents to follow, as no nation has left the EU before, and the whole withdrawal process is unavoidably complicated. British and EU negotiators will have to unpick forty-three years of joint legislation and accords on a vast range of subjects, so the process cannot be completed overnight.
Red Lines on Brexit Negotiations
Negotiations between the EU and the UK are now underway. These will seek to reach agreement on the Brexit process and the structure of future relations between Britain and Europe. Both sides in the negotiations have their own red lines, in other words the key points on which they state they are not prepared to compromise.
The EU's red lines include:
The final agreement on the UK's withdrawal from the EU will need to be agreed by the European Parliament;
There should be ongoing protections in place for EU citizens living in the UK;
Future trading relations cannot be played off against security concerns;
The peace process in Northern Ireland must continue and there should be no hard border with the Irish Republic;
The UK must honour all previously agreed commitments including payments into the EU budget;
If the UK wants to continue to enjoy the benefits of the single market it cannot 'cherry pick' its features. Membership of the single market must mean the continued free movement of capital, goods, people and services;
The UK's Brexit red lines are less clear-cut, mainly as a result of policy disagreements within the ruling Conservative Party and the government's small majority in Parliament. However, Prime Minister May has publicly stated that it is not the UK's intention to remain a member of the European Single Market or Customs Union.
Understanding the Leave Vote
The decision of the British electorate to vote to leave the EU came as something of a surprise to many political commentators. However, the signs that the will towards Brexit was part of the public mood were there throughout the campaign. A recent study by NatCen Social Research concluded that:
Identity politics played a key role. In many ways a sense of national identity and fears about the pace of change overrode objective economic evidence;
The Leave campaign's arguments resonated strongly with big sections of the electorate. Many voters rejected the Remain campaign's purely economic stance but were persuaded by Leave's arguments about immigration and independence;
Many new voters who had not participated in the 2015 election were persuaded to take part in the referendum. The majority of these, some sixty per cent, supported Leave;
Referendum voting did not follow traditional party lines. The electorate voted on the basis of social values rather than political loyalties and the Leave campaign received significant support from both Conservative and Labour voters;
Remain voters were less enthusiastic than those who supported Leave and turnout played a decisive role in the outcome. Some nineteen per cent of Remain supporters said they were unlikely to bother voting compared with just eleven per cent of Leave supporters;
The Leave campaign brought together a broad coalition of interests. The three main groups who joined together to support Leave were affluent Eurosceptics, the older working class and those who found themselves economically and politically marginalised and concluded that their difficulties were caused by immigration.
Demographics of the Leave Vote
The same NatCen study also examined the demographics of those who voted for brexit in favour of Leave and found that there were several distinct objective and subjective features. Amongst the objective factors were:
Those most likely to vote Leave were:

Those with no formal education qualifications (78%) or whose highest qualifications are CSEs or O-levels (61%)
Those with an income of less than £1,200 per month (66%)
Those in social housing provided by a local authority (70%) or housing association (68%)

Those from minority ethnic groups were much less likely to vote Leave. For example, according to the British Election Study, 29% of Black adults and 32% of Asian adults voted Leave.
men were also more likely to vote Leave (at 54%).
Leave vote highest in the East and West Midlands, and lowest in London and Scotland
The groups most likely to vote Leave were:

Those finding it difficult to manage financially (70%) or just about getting by (60%)
Those who believed Britain has got a lot worse in the last ten years (73%)
Those who think things have got worse for them rather than other people (76%)
Those who perceive themselves as working class (59%)
Those who see themselves as English rather than British (74%) or more English than British (62%)

The papers with the highest proportion of Leave votes were the Sun and Express (both 70%), the Mail (66%) and the Star (65%).
The Leave Vote by Region
There were significant regional variations in support for Leave and Remain. The highest Leave vote was in the East Midlands (59%) and West Midlands (59%) and the lowest in London (40%) and Scotland (38%). Yorkshire and Humberside and the North East also vote strongly in favour of Leave (both 58%) whereas only 44% of the electorate in Northern Ireland did so.
Policy Issues
The key issues for voters were the economy (21%), immigration (20%) and sovereignty (19%). Immigration and sovereignty, however, were of much greater importance to those who decided to vote Leave. According to the British Election Study, some 88% of those who perceived immigration as the key issue voted Leave and the figure for sovereignty as the main issue was a very similar 90%. But only 15% of those for whom the economy was the main issue supported Leave.
Leave voters who were surveyed also believed that leaving the EU would give the UK more influence on the world stage, reduce immigration, lower unemployment, boost the economy and strengthen the nation's security. Around 66% of Leave voters expected a withdrawal from the EU to see a reduction in immigration and only 43% worried that it would have a negative effect on the economy.
Taking the electorate as a whole, the survey showed that support for Leave was weak amongst those who thought the economy would suffer (17%), but was high with those who thought it would make little difference (68%) and very high among those who felt the economy would be better off as a result of withdrawal (84%).
Conclusions
The Leave vote comprised three distinct groups:
Those who were economically marginalised and who felt their needs were ignored by the establishment. This group were strongly anti-immigration and nationalistic;
Affluent Eurosceptics, a group who tended towards support for the Conservatives rather than UKIP. Whilst immigration was a concern for this group too, they were equally focused on UK independence and opposed what they perceived as an overbearing welfare state;
The older working class. This group was similar to the first group in that they had low disposable incomes, few educational qualifications and were opposed to immigration, but they had a greater sense of social cohesion and felt less marginalised.
When it came to it the vote was very close and, many suggest, could just as easily have gone the other way. However, a number of key factors seemed to have influence the outcome:
Differential Turnout
Leave supporters seemed to be more motivated to turn out and vote than those inclined towards Remain. This could partly be explained by complacency on the part of Remain, but there is also some evidence that the Remain vote softened in to run up to polling day;
Leave Countering the Economic Arguments
The Leave campaign had two issues which resonated with a significant proportion of the British public: immigration and sovereignty. The Remain campaign, meanwhile, concentrated on economic issues, but this had much less traction with the public's consciousness; and
The Newspapers
Britain's national newspapers were very finely balanced between supporting the Leave and Remain camps. This was significant because most people tended to vote the way of the advice of the newspaper they read rather than according to party political loyalties.
Effects of Brexit on NHS (National Health Service)
The future of the NHS was a key battleground during the Brexit campaign. The Leave campaign famously promised an extra £350 million per week for the NHS should Britain leave the EU. The Remain campaign, on the other hand, warned of the effect on the NHS of a Brexit-provoked economic downturn and the potential problems in recruiting staff which would come as a result of leaving the Single Market, and with it the end of ready access to qualified staff from Europe.
But with or without Brexit the NHS faces a challenging future. In response to the banking crisis of 2007 the coalition government introduced an ongoing programme of austerity in 2010. However, they made a specific promise that the NHS would not be affected. Despite this, spending on healthcare has risen by just 1.2% a year since 2010. This compares unfavourably with 6.7% annually between 2007 and 2009 and 3.7% per year in the period 1949 to 1979. Of the original fifteen EU members, the UK now ranks thirteenth in terms of the percentage of GDP spent on health.
Most forecasters agree that the outlook for Britain's public finances is not good. The Institute for Fiscal Studies suggests that the net effect of Brexit will be a national budget deficit for the year 2019-20 that is £20 – 40 billion higher than it would have been otherwise.
Looking at the potential effect of Brexit on NHS recruitment, a recent study by Professor Anand Menon noted that five per cent of NHS staff originate from other EU countries compared with six per cent for the economy as a whole. However, there are stark regional differences with some areas being far more reliant on EU staff than others. This particularly affects London, the South-East and East Anglia. For example, 20.3% of the nurses employed at the Royal Brompton and Harefield Trust are from EU countries.
Even the Prime Minister has conceded that the NHS will be weaker without the contribution of European Economic Area (EEA) nationals, while a British Medical Association (BMA) survey has revealed that some forty per cent of EEA doctors currently in the UK are considering leaving because of Brexit. There has also been a ninety-two per cent drop in the number of European nurses registering in the UK since the Brexit vote and Professor Menon reports that, by some estimates, there has been a sixty-eight per cent increase in the number of EEA nurses leaving the UK.
Other public health uncertainties post-Brexit include what will happen to British ex-patriates and tourists if the UK cannot remain a member of the European Health Insurance Card (EHIC) scheme. Another concern is what might happen to British medical researchers if EU funding comes to an end.
Impact of Brexit on the EU: Brexit the View from Europe
The UK will need to establish a new relationship with the EU for the period after the Brexit negotiations have concluded. This relationship will encompass trade, financial services, the movement of people and security and will need to be agreed by all twenty-seven remaining members of the EU.
Trade in Goods
the UK has a trade deficit with the EU as a whole so the effect of any trade barriers or tariffs imposed after Brexit will potentially be more severe for the UK than it will for the EU. In 2015 the UK's trade deficit with the EU was almost £70 billion, or approximately 3.7% of GDP.
The UK has a trading surplus with just four nations: Ireland, Cyprus, Greece and Malta. In terms of volume, however, none of these are of any real significance as trading partners for the UK, apart from Ireland which registers 1.5% of UK GDP with its imports. On the other hand, goods to the value of 14.1% of Ireland's GDP are exported to the UK.
Other countries which export a significant proportion of their GDP as goods to the UK include Luxembourg (10.1%), Malta (9.1%), Netherlands (7.6%), Belgium (7.3%) and Slovakia (5.2%). Larger EU partners, such as Germany, France and Italy, are much less reliant on exports to the UK for the health of their economies.
Trade in Services
the UK runs a trading surplus in services exported to the EU which goes some way towards off-setting its deficit in goods exported. Organisation for Economic Co-operation and Development (OECD) figures for 2014 show that the UK provided services worth 4.5% of GDP to the EU and ran a trade surplus of £17 billion.
Relative to their modest GDPs, Malta, Cyprus and Luxembourg export a significant volume of services to the UK. Spain enjoys the most significant trade surplus with the UK because of its continuing popularity as a tourist destination.
Labour Force
from an EU point of view, large-scale migration from member countries to the UK can have a significant negative effect on the countries they leave behind. It can lower their production capacity, reduce consumer spending and tax revenues and deprive the economy of vital skills. Several EU nations also have shrinking populations: Germany, France and Italy in particular. This may have a dampening effect on their economies, a trend which could be reversed by a post-Brexit return of their nationals currently working in the UK.
Poland has the most significant absolute number of nationals currently residing in the UK: approximately 700,000. Their remittances amount to 1% of Poland's GDP. In percentage population terms, however, this amounts to just 1.8% of Poland's total population and is far less significant than it is for Ireland (10.7%), Cyprus (9.7%) and Malta (7.6%).
There are some 300,000 Britons in Spain, more than 250,000 in Ireland, over 185,000 in France and more than 100,000 in Germany. Many of those in Spain are retired and would not necessarily return once Brexit takes effect.
Summary
for many Eastern European EU members the rights of their nationals working in the UK and the remittances they send back are the most immediate priority. Some countries, such as Luxembourg, Cyprus and Malta, rely on the contribution of British migrant workers. Spain, on the other hand, may glad if Brexit stems the flow of British retired people into their country and its potential to put pressure on their health services. Countries such as Germany, with its declining population, will benefit from the return of nationals currently working in the UK and Eastern European workers who may now choose Germany in preference to the UK.
Brexit and the Impact of Immigration on the UK
In the period 1995 to 2015 the number of immigrants from EU countries to the UK increased from 0.9 million to 3.3 million. In 2015 net immigration from the EU to the UK was 172,000, compared with 191,000 for non-EU immigrants. The main increase occurred from 2004 onwards when the A8 group of Eastern European countries were accepted into EU membership. Some 29% of EU immigrants in 2015 were Polish.
EU migrants are generally better-educated and younger than the average British worker. Around 44% have a higher education qualification compared with 23% of Britons. EU migrants are also less likely to claim benefits than the UK-born population.
Supporters of Brexit often argue that immigration takes jobs from British workers and holds down wages. Many economists contend, however, that migrant workers pay taxes into the national purse and stimulate the economy by consuming goods and services. Indeed, EU migrants pay more in tax than they claim through public services. The fall in real wages, most economists argue, is due to poor growth following the global banking crisis and not the effect of EU migrants.
The refugee crisis of 2016 did not come about because of the EU. Neither do those refugees admitted to Germany have any right of residence in the UK as the latter is not part of the Schengen passport-free travel arrangement.
Impact of Less Immigration for the UK
Recent research by Professor Ekrame Boubtane of the Université Clermont Auvergne asserts that a 50% reduction in immigration would lead to a fall in annual UK productivity of 0.32%. Given that half of the UK's current immigration is from the EU, by the end of the decade following Brexit the UK is likely to see its GDP at 1.6% lower than it would otherwise have been. The result of this is likely to be lower productivity and lower living standards.
The government's Migration Statistics Quarterly Report of November 2017 showed a reduction of 106,000 for net immigration in the year ended June 2017, which was the twelve months since the Brexit vote. Immigration was down by 80,000 and emigration up by 26,000. The most significant decrease, however, was by EU migrants whose numbers fell by 54,000.
Will Brexit Affect House Prices?
There was no immediate effect on the housing market following the Brexit vote. However, since the second half of 2016 there has been a discernible slowdown in growth. Growth is now around the 3.7% mark compared with 7% in 2016. The most severe impact has been seen in London where growth in the first four months of 2017 was just 4% and down from 13% for the same period the previous year.
Predictions for the next decade or so suggest a slight improvement on 2017 with growth averaging 4% a year until around 2025. The strongest-growing regions will continue to be the South and East of England and the weakest the North East and Northern Ireland.
Impact of Brexit on UK Economy
Economic growth did not collapse in the six months following the Brexit vote as many had predicted. However, a slowdown took hold in the first half of 2017 and inflation rose sharply. Looking further ahead, a report by Price Waterhouse Cooper in July 2017 predicts growth slowing from 1.8% in 2016, to 1.5% in 2017 and 1.4% in 2018. They cite reduced consumer spending and uncertainty over Brexit negotiations as the main cause of this slowdown.
On the more positive side they see the weaker pound helping exports, as will the recovery of the Eurozone economies. The effect of this, however, will be primarily on manufacturers rather than service providers. Companies serving mainly UK consumers are likely to see reduced growth.
The Bank of England raised interest rates for the first time in ten years in November 2017 and further small rises are possible in 2018.
The Impact of the effects of Brexit on Business
All UK businesses should be making contingency plans for the impact of Brexit. We do not yet know the shape of any trading arrangements between the UK and the EU after Brexit. However, we do know that growth will slow down in many sectors but that manufacturing exports will be stronger for at least the next year or so.
The sectors at risk of being particularly hard-hit are distribution and hospitality because of reduced consumer spending. The finance sector will continue to enjoy relatively strong growth for 2017 and 2018, but the future is then less certain until the Brexit negotiations are concluded.
Brexit what Next?
At the time of writing negotiations are still ongoing so the reality of Brexit, what it will look and feel like, is still very much up for discussion.
Resources
Why Britain Voted for Brexit: An Individual-Level Analysis of the 2016 Referendum Vote by Harold D. Clarke
Brexit: All you need to know about the UK leaving the EU – BBC
Understanding the Leave vote – Author: Kirby Swales
What will happen to the NHS after Brexit? – The UK in a Changing Europe
KPMG Economics Insights – Brexit: The View from Europe

Centre for Ecomonoic Performance – Brexit and the Impact of Immigration on the UK

Migration Statistics Quarterly Report: November 2017 – ONS
UK Housing market outlook – PWC
UK Economic Outlook – PWC Business Blogs
What is Digital Marketing?
Digital Marketing is a catch all, blanket term for targeted, focused, measurable and interactive marketing of various goods and services using cutting edge digital technologies to reach new potential markets and convert these potentials into eventual customers. Like traditional marketing, the focus is to promote brands, build consumer recognition and accrue sales and revenue through digital marketing methods.
What Services Does Digital Marketing Include?
SEO
Search Engine Optimisation for the German market (SEO) is at the cutting edge of these techniques. This key tool of digital marketing is the process of improving the visibility and "traffic" (i.e. visitors) to a website by obtaining a top or high ranking placement from search results on search engines such as Google, Bing or Duck Duck Go. The inaugural step of German SEO is on page optimisation. This involves internal factors that impact web page listings in search engine results, including HTML code, meta tags and keyword placement and density of keyword deployment.
Keyword Research
Keyword Research is at the very foundation of the aforementioned SEO. Keywords are like a compass for SEO campaigns, they tell the marketer where to go and can ascertain if progress is being made. Selecting the optimum and relevant keywords will help push the site to the top of the search engine results.
Google AdWords
Ad Words is a key word oriented advertising service that Google offers to business users. The client only pays Google when people actually click on the actual advert.
Google Analytics
Another digital marketing service offered by Google is Google Analytics This service tracks and reports website traffic to the webmaster, offering statistics and trend analyses. This service is offered free by Google.
Email Marketing
Email marketing is the process of sending a commercial message to a group of people using email as a communication tool. It is easier to track effectiveness than traditional advertising, but may be considered "spam" i.e. unwanted mail by many users.
Content Marketing
In contrast to traditional advertising, the information heavy Content Marketing is focused on generating and propagating relevant and valuable content to acquire and engage with a customer base. It does not seek to use advertising techniques, but is more akin to a technical manual offering specific explanations and definitions.
Unsurprisingly for the most populous nation in the EU, Germany is the world's fourth largest internet market, comprising almost 14% of total European internet usage and making 4 billion searches every month, which is a telling statistic for any e-business aiming for success in Germany.
Social Media Marketing
A recent growth area of digital marketing has occurred in the expanding field of Social Media Marketing. Social Media Marketing utilises social networks like Face book and Twitter as marketing tools. It aims at increasing brand awareness by posting content that "followers" will "re post" or "re tweet" to their own social network peers, thus increasing the range of exposure.
State of Social Media Marketing in Germany
Although social media continues to grow, there are 2.3 billion active social media users worldwide with 91% of retail brands use 2 or more social media channels, Germany differs slightly. When it comes to social networking sites, Germany seems to lag behind most other countries, according to Pew Research Center.
Over 85% of all German adults are online, but only half of those are on social – far fewer than most other European countries.
Compared with the UK 66%, USA 71% and even Israel 76% this seems to be particularly low but why is this the case? Well according to eMarketer Senior analyst Karin von Abrams, it is the age gap that fuels the social media problem. " Privacy concerns—and mistrust of global online players such as Facebook and Google—are more widespread there than in Italy, Spain and the UK, for example.
In addition, German cultural norms are fairly conservative in terms of interpersonal relations and revealing personal information; that tendency is reinforced by a population that skews older than much of Western Europe. Language barrier issues and a lack of national personalities embracing social media are also contributing factors on a platform such as Twitter "
In fact, "While 81% of onliners between the ages of 18 and 34 in Germany are on social networks, only 39% of people over 35 report the same – a difference of 42 percentage points"
What are the Top Social Media Networks in Germany?
Facebook is the most used social network in Germany with 28 million users and 69.35% of the market share from Nov 2016 – Nov 2017.
Pinterest came in second with 15.36% of the share, followed by Tumblr 4.63%, Twitter 3.84%, YouTube 2.34%, Instagram 2.31% and Reddit coming in at 1.14%.
Although some in the industry seem to think that Facebook's dominance seems to be waning, with younger users flocking to Facebook's other assets such as Whats'app and Instagram
Instagram
Instagram, with 9 million active users, seems to be particularly strong in the 14 – 29 year old category but doesn't seem to be used much with the older demographics.
This is mostly down to lack of brand awareness, 35% of its 14 – 29 year old users are active, while awareness is only at 56% within the same age group.
Twitter
Twitter has always struggled in Germany, this has mainly been due to Twitter's restrictive limit of 140 characters per tweet and the average German word length being 11.66 characters which is quite a bit more than the English average of 8.23 characters.
However, as of September 2017, Twitter has doubled it's character limit from 140 characters to 280, although whether or not it will have an impact on its popularity in Germany remains to be seen.
Though it certainly impressed the German Foreign Office.
Germans are Cautious with Social Media
According to Extra Digital, "A growing trend in Germany is to use fake names or abbreviations instead of their real names.
Another example is a strong hesitation for signing up to or liking social media pages of businesses as German people do not want to give out too much information. This behaviour is making it harder for companies to quickly build large followings like they can in the UK.
Your social campaigns should work to build trust and credibility."
Related Articles
What is Digital Marketing? – SAS
How to Develop a Web Strategy from Scratch – Blue Wire Media
10 Reasons you need a Digital Marketing Strategy – Smart Insights
Germany boasts the largest economy in Europe and the fourth largest in the world as measured by nominal GDP. Given its dominant role in world trade, it is vital that companies in the United Kingdom and elsewhere take an informed approach to how to do business in Germany. The Germans take marketing seriously too: two-thirds of the world's trade fairs take place in the country. Foreign firms intent upon trading successfully within the German economy need to have a clear strategy driving their plans and practice for how to market in Germany.
Doing Business in Germany
Any foreign company planning on conducting business in Germany needs to be aware of the cultural differences between German society and that of the UK and other countries. Obviously there are individual differences wherever one goes in the world, but it is still possible to identify certain key norms of behaviour that one can expect to encounter when one is conducting business in Germany. Overseas companies who wish to be successful in doing business in Germany need to be aware of these norms and work with their German partners and customers with informed cultural sensitivity.
More Information on: Search Engine Optimisation in Germany vs. UK
German Business Etiquette
Germans value forward-planning and close attention to detail. This is the norm within German business and it is something they expect from foreign firms conducting business in Germany. As is the case within the German nation's society as a whole, German business is invariably conducted within a clear framework of rules and protocols and with well-defined lines of responsibility. This is not a culture that values spontaneity and overseas companies doing business in Germany will find that the national business culture allows far less flexibility than they may be used to.
Even if it results in a better outcome, German firms do not like their trading partners to deviate from an agreed plan. Remembering that German businesses do not like surprises is a key lesson for any foreign company looking into how to do business in Germany. Similarly, one needs to bear in mind that in Germany business is a serious matter and German firms will not appreciate the levity that sometimes characterises British office life. However, recent moves towards better work-life balance in many UK and US businesses have long been the norm in Germany. In fact, foreign firms conducting business in Germany should never forget that Germans invariably like to maintain a clear separation of their work, home and other areas of their life.
Punctuality
As we have already noted in our introduction to how to market in Germany, Germans value careful planning and close attention to detail; this is the expected norm within business transactions. A key aspect of German planning is punctuality. When doing business in Germany you should never turn up late for a meeting. In cases where an unavoidable delay occurs you should ring ahead and offer an explanation and apology. In a similar fashion your German hosts will not appreciate you arriving too early: the agreed time is the only acceptable time. This expectation of punctuality holds true for deliveries, transactions and other deadlines too.
Gift Giving
Gift giving between business associates is not as common in Germany as it is elsewhere. If you wish to give a gift, however, you should select one that it good quality, but not too expensive or ostentatious. Quality pens, wine or spirits from your own country or small items featuring your company's logo are all acceptable items to show your appreciation to partners with whom you are doing business in Germany.
Should you visit a German business associate's home a gift of flowers, wine or chocolates will always be appreciated. German etiquette directs that flowers should always be of an uneven number and unwrapped, unless in cellophane. Never present your host with red roses or any bunch of thirteen flowers.
Business Dress Code
German expectations for what is acceptable dress in business circles are fairly conservative. Compliance with this code is an unspoken protocol of how to do business in Germany. Any deviation from this norm may risk undermining your credibility with your business contact.
Obviously somewhat more relaxed dress codes apply if you are dealing with German associates in the creative industries or the academic world, but in general terms German business men and women wear sober, formal clothing for the office. For men dark suits, white shirts and understated ties are the norm, while for women dark suits and white blouses or fairly conservative dresses are expected. Heavy make-up or showy jewellery for business women is often frowned upon.
German business people will dress formally even in very warm weather and, when attending a meeting with German partners or customers, it is a good idea not to remove your jacket until your host does so.
How to Advertise in Germany
It is important to understand that the marketing environment of Germany is very different to that of the UK, and indeed how to advertise in Germany is different to doing so anywhere else. It is impossible to grow one's business in this environment without understanding the idiosyncrasies how to market in Germany. One key feature of German marketing is the importance of trade journals: the key decision-makers in German business gain most of their market information from trade publications. Germany has some 3,600 active trade journals within its market.
English is the international language of business and most German professionals are fluent in the language. When first making contact with German firms it is courteous and respectful to conduct that correspondence in German, which is where the services of a good professional translator are essential. Once business relationships are established, however, most German managers will move seamlessly into communicating in English with their British counterparts.
Online Marketing in Germany
Online commerce is an increasingly important factor in how to sell in Germany. In terms of e-commerce within the European market, sales in Germany are second only to those of the UK. Germany accounts for eighteen per cent of European online sales closely trailed by France at fourteen per cent. The UK currently achieves thirty-one per cent of Europe's total.
To put this in a global context, online marketing and SEO in Germany was most recently measured at thirty-seven billion Euros of online sales per year which puts it at fifth place behind the USA, Japan, China and the UK. One note of concern when it comes to planning how to sell in Germany is that its nationals do not engage with social media to the same extent as people in other countries. Only around fifty-six per cent of Germans engage with social media whereas the figure in the UK and USA is in excess of sixty-seven percent. This is significant given the rapid growth of marketing via social media channels.
Email marketing is currently a hot topic for retailers based in North America and the United Kingdom. In these territories sales from email campaigns are showing significant growth. However, deciding how to sell in Germany by means of an email campaign is rather more problematic. Some twenty per cent of emails in Germany are blocked or marked as spam, which makes it difficult for marketing campaigns to consistently reach the in-box of German consumers.
British or American companies looking at how to sell in Germany need to be aware of the somewhat unique in the way German consumers use the internet. Germans spend less time online than people elsewhere. Furthermore, their searches are much more focussed, which means that impulse purchases are much less likely than is the case in the UK or US.
A Growing Advertising Market
Figures for the year 2013 saw a dip in advertising spend in Germany. However, since 2014 spending figures have enjoyed an upward trend, particularly in the electronic media.
An awareness of the power of television is a key factor when planning how to advertise in Germany. At twenty-seven per cent TV advertising takes the largest slice of Germany's advertising spend and totaled some 4.13 billion Euros in 2013. Advertising in daily newspapers retains second place in terms of total expenditure but is experiencing a steady decline. The decline of advertising spend in Sunday newspapers is even more rapid.
When one analyses how to advertise in Germany it would appear that one cause of the gradual decline of print media is the increase of spending on online advertising. Internet and mobile advertising is currently ranked fifth in terms of spending in Germany. It increased by 9.3 per cent in 2013 and achieved sales of around 1.15 billion Euros.
Other promising options for how to advertise in Germany include outdoor adverting which increased by 2.7 percent, trade journals which were up by 3.6 per cent and radio which saw a 3.7 per cent increase.
The Practicalities of Conducting Business in Germany
Finally, there are a number of practical considerations for UK and other overseas firms looking at how to sell in Germany.
Payment Methods
The use of credit cards has increased in Germany in recent years. However, their usage is still not as widespread as elsewhere, particularly for online sales and mail order. Germans tend to prefer to pay by bank transfer, known as Überweisung locally and the normal payment terms allow payment within fourteen days of delivery.
Choice of Suppliers
Foreign companies intent on conducting business in Germany will be well advised to consider using local suppliers whenever possible. German suppliers will know their own market inside out and can become valuable partners for firms wishing to expand their reach into the German market. German customers are very loyal to their own country's brands and it will give your company valuable consumer credibility for doing business in Germany to be seen to be working with German partners.
The German Language
One key area to consider for how to do business in Germany is the use of the German language. The Germans are a proud people and rightly see their nation as being at the heart of Europe. Whether you are looking at how to market in Germany, how to advertise in Germany or how to sell in Germany you should always be aware of the importance of the German language. German consumers will expect to do business in their own language, as will many suppliers. Your strategies should reflect this requirement if your aim is how to do business in Germany.
An Expanding Market
Germany is an expanding market, which is why so many companies are asking about how to market in Germany. Germany offers a vast market with over eighty-two million inhabitants and one of the world's highest GDPs. But Germans are discerning consumers so foreign companies looking into how to do business in Germany need to take the trouble to research the market thoroughly and to devise well-thought out strategies for how to market in Germany.
Resources
Business etiquette in Germany: punctuality, gift giving and Corporate Social Responsibility
http://businessculture.org/western-europe/business-culture-in-germany/business-etiquette-in-germany/
Germany – Language, Culture, Customs and Business Etiquette | global-etiquette | resources
http://www.kwintessential.co.uk/resources/guides/guide-to-germany-etiquette-customs-culture-business/
Marketing a Business in Germany : Startup Overseas
http://www.startupoverseas.co.uk/starting-a-business-in-germany/marketing-a-business.html
5 Things to Know About eCommerce in Germany – Germany eCommerce stats! – PFSweb eCommerce Blog
http://www.pfsweb.com/blog/5-things-to-know-about-ecommerce-in-germany/
Growth Returns to Germany's Advertising Market – eMarketer
https://www.emarketer.com/Article/Growth-Returns-Germanys-Advertising-Market/1010931
Germany Your Next Market
http://www.targetmarketingmag.com/article/germany-your-next-market-28595/
Are you looking for help with marketing for Germany? We are a team of Germans and Brits and are based in Stuttgart. We have years and years of experience of the German market. Sound good? We'd love to hear from you, just get in touch.

Alan Twigg

Tel (UK): 0114 2999 259
E-mail: mail@vision64.co.uk
Contact Form
Investing and market entry into Germany is an attractive proposition for many international firms. The country's broad-based economy is the strongest in Europe and the fourth strongest in the world, thanks to high levels of productivity, relatively low unemployment and a wide talent pool of skilled, educated workers.
The country has made a strong recovery from the economic crisis of 2008, largely driven by exports of cars, machinery and chemical products. Its economy is free market, but is also subject to extensive rules and regulations designed to prevent corporate interests from damaging those of other groups and individuals. These rules and regulations centre on competition and employment relations.
Major industries in Germany include the automotive sector, energy, healthcare, industrial products, pharmaceuticals and medical technology, retail and consumer products, media and communications and transport. Some major German companies are still partially owned by the Government, notably including certain banks, which needed finance following the financial crisis of 2008.
The country attracts high levels of foreign direct investment (FDI), with at least 45,000 foreign companies currently operating in the German market. Between them, these companies employ more than 3 million people, and directly and indirectly account for almost one in four of all German jobs.
No major barriers to foreign investment exist in Germany, with the Government welcoming overseas firms seeking to boost the country's economy. The Government generally encourages private individuals to invest in firms operating in Germany, having introduced a number of initiatives designed to broaden company ownership.
However, investing in the nation isn't necessarily a quick and easy process. Entrepreneurs can face lots of bureaucracy in the process of setting up a company in Germany, and can be made to jump through lots of regulatory hoops.
The aim of these regulations is to create a commercial environment in which businesses can flourish, but within a controlled framework.
According to the IFC (International Finance Corporation), Germany's strong standing as the 17th easiest place in the world to do business isn't reflected by the ease of starting out in the country, which according to the same statistics, is only the 114th easiest place to do so.
This guide provides the information you need to get started:
http://www.basch-consult.com/

Setting up a Company
There a number of Government bodies you need to notify before actually starting a business in Germany. The local chamber of industry and commerce acts as a representative group for firms in their area, lobbying the state and Federal Governments to act in the interests of the chamber's members. Membership is mandatory in order to do business in Germany.
First, firms must check their company's name with the chamber. This can be done online, although written confirmation will be provided for a fee of 25 EUR. It's then necessary to notarise the Article of Association and Memorandum of Association. More information on this process can be found here: http://www.doingbusiness.org/data/exploreeconomies/germany#starting-a-business
A German bank account is needed for companies with limited liability, which must deposit either 25% or 50% of the start-up capital before the registration of the business.
Firms must also join the German commercial register, which contains details of all the businesses, freelancers and legal entities operating in the country. The local office of business and standards must be informed too, while the firm's industry-specific professional body must receive notification within a week of business incorporation in Germany, ensuring the firm is covered by occupational accident insurance.
The local Labour Office must then be notified of the company's intention to begin operating in Germany, which can be done either in writing or over the phone, and will grant the company an eight-digit operating number in order to communicate with the Social Security Office.
Any employees working for the company in Germany must be registered for health and social insurance with the Social Security Office, which requires payment for employees' compulsory unemployment, health and annuity insurance.
Certain types of business, such as those in the hospitality or finance industries, are required to apply for a trading permit (Gewerbeerlaubnis). Those companies which don't require a permit must merely contact the local Trade Office in order to obtain a trading licence (Gewerbeschein).
Finally, all businesses must register with the Local Tax Office by posting it the relevant documentation within 4 weeks of beginning trading, after which the Tax Office will send a questionnaire to gather data on the business. Businesses will also receive an 8-digit tax code which must be included at the top of all invoices.
Registering a Branch of a Foreign Company
Overseas firms are also permitted to operate in Germany by setting up a branch registered with the local court of the area of operation. They are not required to invest a predetermined amount of capital in this case, but do need to show that they have employed a manager in the area. For legal purposes, this is not a separate entity from the overseas company, and bears responsibility for any legal action taken against it in the first instance.
Registering Commercial Property
This step is, unfortunately, also heavily laden with red tape. The process of registering the purchase of property with the Land Registry takes an average of 40 days to complete, and involves tasking a notary with obtaining the land extract, ensuring it's free of burdens and mortgages, and acquiring the waiver of pre-emption rights.
A priority notice, which signals the buyer's intent to purchase the property and protects the sale against any unexpected developments, is then needed, before the sale agreement is notarised and signed. The process attracts a levy, known as the transfer tax, equating to 6% of the final purchase price, which will be highlighted in a statement delivered to the purchaser within two months of the sale.
Tax Liabilities
All businesses operating in Germany pay corporation tax of 15% on their profits, before a solidarity surcharge, aimed at financing German reunification, of 5.5% is then added. Trade taxes are then added, ranging from 7% to 17% depending where the business operates – although most cities impose a rate of between 14% and 16%. This means businesses in most areas can expect to pay in the region of 28% to 33% on their profits.
Businesses with a turnover of either 17,500 EUR in the current financial year, or with a turnover likely to exceed 50,000 EUR in the next financial year, will attract VAT on the goods and services they purchase. Some goods and services, however, such as financial and insurance services and buying and selling property, are VAT-exempt.
The standard VAT rate is 19%, although this falls to 7% for businesses which provide certain services including journalism, translation and food supplies. VAT-registered firms typically have to pay the bill on the 10th of each month. Some business purchases, such as IT and office supplies, can be exempted from VAT at the point of purchase if it can be proven to be a commercial purchase.
Certain other types of transactions also attract a tax in Germany. Those of significance are insurance tax, paid by the supplier but passed on the consumer in the form of pricing, and real estate tax, which is a levy due on all sales of property, proportionate to the value of the property. Businesses preparing to invest in Germany should consider the burden added by real estate tax, which begins at 3.5% and rises to 6.5% in certain provinces.
Excise taxes are also levied on the sale of certain products, chiefly fuels, tobacco, alcohol, mineral oils, and, to some extent, electricity.
German firms are free to choose their own accounting period; it can span any two dates within twelve months, although no longer. They do, however, need to seek approval from the tax authority in order to shift the end of the accounting period from the default date of 31 December. This approval is usually sought when the accounting year end of a foreign parent company differs from the calendar year.
Companies operating in Germany can handle their tax affairs using an online system at eister.de; electronic submission for major taxes is mandatory for large firms. The deadline for filing a tax return is 31 December. A tax assessment is typically delivered from the tax office two years after incorporation, and so until this point, payments are made in advance, at a rate agreed with the tax office in anticipation of the company's forecasted results. This can, however, mean that the firm's taxable income is considerably higher than expected, in which case a substantial back payment will be due to the Government.
The German tax authorities conduct an audit for all businesses operating in the country every three to five months. Firms with foreign shareholders are typically audited more frequently, which involves in-depth analysis of the accounts and records over a period of several months. The final report will be subject to review by the company, which will be given the opportunity to comment on the findings and raise any matters of dispute. In the event of a dispute, the company is required to address any issues within three weeks of receiving the initial assessment.
Regulations
Companies operating in Germany are, as is the case across the continent, subject to a wealth of EU laws designed to protect businesses, consumers and the environment. There are some instances, though, in which German laws go further, notably in the areas of quality assurance and product liability.
Employment Relations
German employers are generally keen to reach a compromise in the event of a workplace dispute. Industrial action is, therefore, relatively uncommon. German labour law gives workers a wealth of protections in the workplace, covering issues including, but not limited to, redundancy, maternity and paternity leave, and termination of employment.
Most German workers are represented at least to some degree by a trade union or workers' council. Any business with five or more employees is required by law to allow them form a council; the number of workers on the council can rise proportionately with the total number of employees.
Workers in each sector are commonly represented by one trade union, with an equivalent employers' association in each sector, and the two organisations work together to negotiate agreements on working conditions. Agreements made in these instances have in the past been binding for all workers, with employers falling in line with the conclusion reached. Recently, however, some major German employers have taken to withdrawing from their employers' association in order to be able to negotiate a position directly with the unions.
Employers typically pay workers a good salary by European standards; the average German takes home a gross salary of 3,449 EUR according to research conducted in 2013. Highly skilled workers and managers can, of course, earn considerably more.
In terms of benefits provided, employers generally finance a relief fund, aimed at providing a safety net if workers are rendered temporarily unable to do their job, or are retired and in financial hardship, and a pension plan, managed by an insurance company. These payments are tax deductible. Any employer contributing to an employee's pension plan must join the state-regulated Association for the Insurance of Pensions, which protects the employee against employer bankruptcy.
Firms operating in Germany tend towards fringe benefits which make the workplace a more desirable place to be, such as free meals and childcare support.
The working week in Germany is typically somewhere between 37 and 40 hours, with any overtime payable at a higher rate than the employee's normal salary.
Getting to Grips with German Culture & Etiquette
Many Germans are meticulous timekeepers. Forward planning is very highly valued in Germany, and so it's typical for Germans to know precisely where they will be and what they will be doing at any given time. Foreigners may observe that Germans often devote a great deal of thought to a project, thoroughly dissecting each element, and so few German business initiatives are ill-considered.
Unexpected changes to a pre-agreed plan can be unpalatable to Germans. Making an abrupt amendment to a business transaction is not likely to be well-received, whether the outcome is agreeable for them or not. Commerce is considered to be serious and important, and it's generally fairly rare for Germans to approach a transaction with humour. Correspondingly, business associates do not expect the manner of complimentary small talk found elsewhere, and are typically unenthusiastic about bridging the divide between professional and personal life.
Punctuality is, of course, very highly valued in Germany. Tardiness can cause annoyance among Germans, particularly in the context of a business appointment, and a delay of even a few minutes can be badly received. In these situations, calling ahead to explain, and to manage expectations, is important. Being five to ten minutes early for a business meeting is the cultural norm.
Case Study: How Not to Enter the German Market – Wal-Mart
The supermarket giant opted for a strategy of making acquisitions in the German market rather than building their presence from the ground up. In December 1997, it took control of the €1.2 million revenue Wertkauf chain, made up of 21 retail stores, for around $1.04 billion. Wal-Mart then, the following year, acquired Interspar's 74 hypermarkets, with combined revenues of €850 million, from Spar Handels AG, the German subsidiary of France's Intermarché group, for €560 million.
Unfortunately, Wal-Mart's approach to entering the German market was plagued with strategic errors. These errors begin with the decision to follow up the Wertkauf deal, which was highly successful, with the purchase of market-trailing Spar. Spar had the lowest turnover of any German supermarket group, with stores located in less well-off areas, and a poor brand image to contend with.
The problems didn't end there. Wal-Mart's management style, widely considered to be far too hubristic, was clearly doomed to fail. The senior executives relocated to Germany by the company didn't speak any German, and insisted upon English being spoken at management level. They also entirely ignored advice from German executives on navigating Germany's complex legal technicalities, which led to the resignation of the top three within the first six months.
Wal-Mart also found that their pledge to deliver "everyday low prices" wasn't as well suited to the German market as to the company's home nation of the USA. By directly taking on long-established discount retailers such as Aldi and Lidl, the company found that they were unable to undercut the competition, and, indeed, their products were still of a lower quality. All in all, Wal-Mart's value proposition in Germany did not stand up at all well to scrutiny.
It therefore resorted to making redundancies of surplus staff. However, once again it failed to acknowledge the cultural differences between doing business in the US and in Germany. In the US, Wal-Mart's workforce is strictly non-unionised; only 12 of more than one million staff are known to be union members. In Germany, however, trade unions still wield a considerable amount of influence, and Wal-Mart found that laying off their staff was fraught with difficulties.
Finally, the company's repeated noncompliance with a number of fundamentally important German commercial laws led to a barrage of bad PR and a consequent plunge in brand perceptions among consumers. The company has either been accused of, or fined for, infringing widespread regulations including those preventing firms from systematically selling products for less than they cost, requiring firms to disclose basic financial information and requiring firms to implement a deposit-fund system for certain bottles and cans.
Working Culture
German workers adhere to stricter cultural standards than in some countries. Addressing the task in hand, ensuring maximum productivity is the key aim of all business interactions, which is reflected in Germans' style of communication.
German companies like to enshrine any agreements in writing, even relatively trivial procedures. Structures and regulations come first. The typical traits found in a good German worker or business executive are consistency and reliability; uncertainty is seen as something to be avoided at all times. To this end, Germans often adopt a very different professional personality at work than they might at home or with friends. Only in very close business relationship might a German behave in a way that they would with friends.
In the spirit of getting the job done, a German will usually speak directly and explicitly in the workplace. Many feel that "window dressing" detracts from the weight of a critical statement, and so an interaction that may appear rude to an outsider is not in fact intended to be so. Conversely, Germans will rarely respond to subtle verbal cues in business interactions, such as, for example, hints and facial expressions. Subtle interactions in business may, therefore, be missed by a German.
Resources
Road Map for International Companies – Basch Consult – German Market Entry
Consultancy company for international businesses wanting to set up in Germany –
In terms of culture and economic structure Germany and the UK are two nations with a lot in common. However, there are also a number of key differences between the two, and these differences can clearly be discerned in the characteristics of the internet market in each country.
Contrasting Internet Usage in Germany and the United Kingdom
To compare the two internet markets, one must first examine the makeup of the users in each country. In other words, who uses the internet in Germany and in the UK?
Germany – With some eighty-two million inhabitants, Germany is the European Union's most populous country. It is also one of the continent's most highly-developed nations with a sophisticated technological infrastructure. Some seventy-nine per cent of Germans use the internet making Germany the world's fourth largest internet market, surpassing total usage in both South Korea and the UK.
The rate of growth of internet use in Germany has been phenomenal: a growth of 171.3 per cent was achieved between 2000 and 2010. Almost all Germans under fifty now have access to the internet, whilst the figure for those aged between fifty and fifty-nine is 78.7 per cent and for people of sixty and older it is 39.6 per cent. Taken as a whole, Germany comprises some 13.7 per cent of Europe's internet users.
United Kingdom – At sixty-four million the UK has a smaller total population than that of Germany. However, in percentage terms internet usage in the UK surpasses that of their European neighbour. In the first quarter of 2014 some 87 per cent of UK residents used the internet, whereas the comparable figure for Germany was 75.8 per cent.
As is the case in Germany, internet use in the UK is almost universal amongst younger people: 99 per cent of those aged 16 to 24 use the internet. Amongst older people, however, usage rates are much lower; only 37 per cent of those aged 75 and over are internet users.
Taking the population as a whole, some 6.4 million Britons (13 per cent) have never used the internet. More UK men (89 per cent) than women (85 per cent) are internet users. London has the heaviest rate of usage in the UK at 90 per cent, while Northern Ireland is the lowest at 79 per cent.
Search Engine Market Share
If we break down internet usage in Germany and the UK in accordance with the search engines engaged a number of other small but significant differences become apparent.
Germany – Internet searches rely very heavily on Google. Taking searches made directly through Google, using Google.de, Google.com and Google image search, together with search engines that use Google results, such as AOL, T-Online and Web.de, the multi-national giant's market share reaches almost ninety-five per cent.
The market share for other search engines is almost negligible in Germany: Yahoo! achieves a usage figure of below 3 per cent and MSN/Windows Live only 1.5 per cent, while engagement with Ask barely registers a measurable figure.
United Kingdom – Google also dominates the search engine market in the UK, but its competitors fare slightly better than in Germany. Google's market share is 87.97, Bing's is 7.16 and that of Yahoo is 3.79 per cent. Other search engines achieve a scant 1.08 per cent.
A comparison with the search engine market in the United States highlights the strength of Google in Europe and, in particular, its dominance in Germany. Google takes 74.93 per cent of internet searches in the US with some relatively healthy competition from Bing with 12.48 per cent and Yahoo at 10.65 per cent.
Perception of SEO as a Whole
In simple terms German search engine optimization (SEO) refers to the process of taking steps to make a website more visible. In other words, to improve its performance in relation to the major search engines. Again, a comparison of trends in Germany and the UK provides some interesting contrasts.
Germany – Given the dominance of Google, any SEO strategy or SEO service for Germany has to concentrate on the visibility of one's site through that particular search engine. Yet the very concept of SEO or Search engine optimisation has an extremely poor reputation with most German internet users. Many of them equate it with spam and other unwelcome practices.
Sadly, the state of play with many of Germany's online developers is hardly any better. Techniques such as meta tag optimization and search engine submission are still very much in favour, despite the availability of other, more effective, SEO options.
But perceptions appear to be on the cusp of a change: the internet advertising market in Germany is booming and analysts are becoming increasingly aware of the importance of SEO techniques, especially for SEO services in Germany.
SEO tools also might make a difference to the perceptions of people in Germany, especially those created by Google itself such as Google analytics and Google adwords.
United Kingdom – Things are rather different in the UK. Most UK companies with a web presence have an SEO strategy. Furthermore, the various techniques in use for raising the visibility of websites are well-established with UK developers and are accepted by consumers as part of the internet scenery.
Current State of SEO in Germany and the UK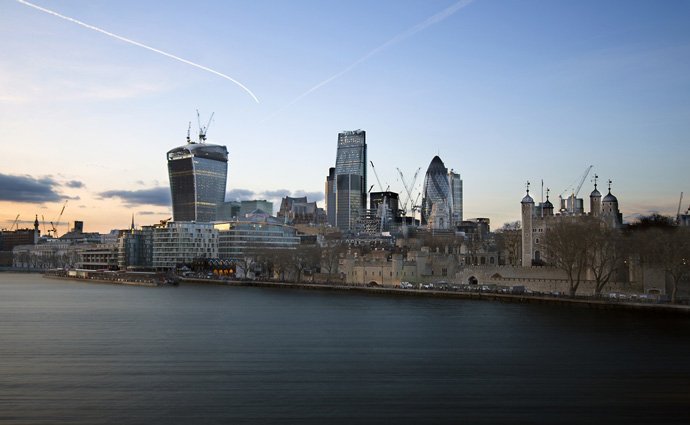 Approximately ninety-three per cent of web activity begins with a search. Faced with one or more pages of results, eighteen per cent of users click on the first result, ten per cent the second and seven per cent choose the third. In fact, seventy-five per cent of users never move on from the first results page. Achieving that vital first place in the Google listing is, therefore, something all businesses with a web presence should aspire to.
Most people searching the internet will concentrate on the organic search results: some seventy to eighty per cent of users ignore the paid advertisements. Blogging, however, seems to bring results: companies which blog achieve 434 per cent more indexed pages, which in turn produces more leads.
SEO, these figures suggest, is a very effective tool. It is also a very cost-effective one, coming in at an estimated sixty-one per cent less than cold calling, newsletters or advertisements, yet with a considerably higher close rate.
SEO is evolving, thanks in large part to Google's algorithm changes: Panda and Penguin. An interesting article on the topic was published not long ago entitled Penguin and Panda: Explaining the New Algorithms
But to develop an SEO strategy for any country, one needs to know the current state of the internet market in that territory; one needs to understand that particular market's characteristics and features.
Germany – German internet users currently make something like four billion searches every month. Of these, thirty-seven per cent are one word searches, thirty-two per cent comprise two words and twenty-five per cent are made up of three or four words. The clear lessons from this are that user search terms are becoming more complex and descriptive and that long-tail keywords will be particularly effective in the market for good SEO in Germany.
But what do German internet users search for? The answer is that fifty per cent of searches comprise local queries and entertainment, forty-five per cent are about computers, society and electronics and thirty-three per cent focus on travel options.
As previously noted, Google is Germany's search engine of choice with more than ninety per cent of market share. For internet marketers this only serves to emphasise the importance of Google within the German market.
Perhaps not surprisingly, Germans tend to search in their own language, more usually in the more formal 'high German' rather than any of the regional dialects. They also tend to trust German websites more than foreign ones, and when shopping online will place a premium on the quality and reliability of German companies as opposed to those based elsewhere.
The online advertising market in Germany is growing, with an increase of 9.3 per cent in 2013-14 (ZAW report). But German internet users still display a degree of resistance to such marketing.
But, while multi-national companies dominate the nation's search platforms, the same cannot be said for social media. Facebook may be growing its market share in Germany, but the leading social media platform is still the indigenous student network StudiVZ with some sixteen million members.
United Kingdom – According to Office for National Statistics (ONS) research approximately thirty-eight million UK residents accessed the web last year. Of these up to thirty million visit the internet every day. More than eighty-seven per cent of UK internet searches are made through Google. In much the same way as their German counterparts, the vast majority of UK users do not look beyond the organic search results on offer; only around six per cent click on the paid search results.
State of Pay Per Click (PPC) in Germany and the United Kingdom
PPC involves the advertiser paying the website owner for each occasion when a user clicks the advert, irrespective of whether or not a sale is made. This can often be learnt and mangaed without the aid of a SEO agency however, more info on how SEO agencies work can be found on the article How Do Marketing Agencies Work?
Germany – Data from Adobe Digital Marketing, Kenshoo and the Search Agency shows that PPC spend in Germany in the last year has increased by up to twenty-five per cent, which is very much in line with the trend in the UK and US. Given Google's dominance in Germany, PPC campaigns targeting the search engine giant have the potential to reach a large audience.
The same studies report click-through rates (CTR) and cost per click (CPC) showing clear growth in Germany. Again, this is in line with UK and US trends.
United Kingdom – In contrast to many of the other demographic trends online, the age profile of those in the UK who engage with PPC results is older than is the norm on other measures. In fact, figures for 2013 show that sixty-five per cent of those who clicked on PPC search results were aged over thirty-five years. Younger UK users will, therefore, be more effectively targeted through organic search results.
PPC campaigns can be effective, although recent research by Search Engine Journal suggests that the rate of return on investment (ROI) in PPC campaigns only achieves in excess of five-hundred percent in twenty-two per cent of cases, whereas the ROI on SEO campaigns does so in forty per cent.
The same research concludes that the average length of pages that get ranked in the Google top ten for their keywords is two thousand words and the use of appropriate video on web front pages can increase conversion rates by up to eighty-six per cent.
Graph showing CPC Trends in Germany, USA and the UK

Adobe's stats show CPC growing in Q2 for all but Yahoo-Bing in the U.S. Overall, said Adobe, Google CPC increased 4 percent YoY. Graph courtesy of searchenginewatch.com
Internet Advertising Shares in Overall Marketing Sector
Germany – Internet advertising spend in Germany has seen significant growth in recent years. At 25.5 per cent of the total advertising market it is second only to Germany's spend on TV advertising, which achieves a figure of 28.4 per cent.
In line with trends in other developed nations, Germans now rely heavily on the internet for communication, information and shopping. The population's engagement with the web is no longer confined to desktop PCs: Germans now make full use of tablets, laptops and smart phones. However, the uptake of mobile technology for online shopping has been rather slower than in the UK and other sectors. But the internet as a whole now has a vital role in Germany's marketing scene and advertisers are already getting to grips with the variety of formats available.
Looking at the period 2009 to 2010, research by ComScore points out a significant increase of online display advert impressions in the major EU markets. In other words, there has been an increase in the number of times an advert is viewed, though not necessarily clicked. By way of comparison, the UK saw an increase of forty-seven per cent and France sixty-four per cent. The figure for Germany, however, more than doubled. The German market is now huge and second only to the UK. In December 2010 German internet users received 71.1 billion adverts.
In terms of engagement with online video advertising, Germany leads the trend in Europe and recently exceeded that of the US. Figures for December 2010 report that Germans spent an average of eighteen hours watching videos online.
United Kingdom – Digital advertising in the UK continues to experience significant growth. Between 2007 and 2012 the market expanded by ninety-three per cent. A significant slice of this expenditure is targeted at search activity: some fifty-eight per cent in 2012.
It will come as no surprise that, hand-in-hand with the ongoing growth of digital advertising spend, expenditure on print-based advertising has fallen during the same period. Print-based advertising expenditure fell by forty-four per cent over the five years up to 2012. This equates to a compound annual growth rate (CAGR) of minus eleven per cent.
The growth of digital advertising in the UK also appears to have impacted on traditional outdoor advertising of the type typically found on streets and public transport. Between 2007 and 2009 spending on this format fell significantly, although there appears to have been a slight recovery since then.
The UK radio advertising market fell significantly as a result of the financial downturn of 2008. The recent economic recovery, however, has resulted in a CAGR of 2.7 per cent for the three years to 2012.
Graph Showing overall spend trends on SEO in Germany, USA and UK

Adobe's data showed the three countries with a collective
25 percent growth in spend year-over-year. Graph courtesy of searchenginewatch.com
Social Media Trends in Germany and the UK
Ten years ago very few companies had a social media marketing strategy. Now, it would be remiss of an organisation not to pay attention to its profile on social media. The social media arena is, in many ways, akin to traditional 'word of mouth' marketing: customers interact with companies online and share their views with other customers. An effective social media marketing campaign will focus on engaging with customers online and promoting a 'buzz' about a particular brand or product.
Germany – Germans spend an average of one hour and seventeen minutes on social media each day. Around sixty-four per cent of the population engage with one or more social media strands. Their preferred platforms are Facebook, with fifty-nine million German users, YouTube with thirty-one million and StayFriends which has sixteen million users.
StayFriends is the fiftieth most visited site in Germany and enables former class-mates to keep in touch. Founded in Erlangen, Germany in 2002, it is now a subsidiary of the US company United Online.
As a nation, Germans are particularly concerned about data security and privacy. This concern has affected the growth of Facebook in Germany with a significant number of users favouring platforms they perceive to be more scrupulous about the security of personal data.
United Kingdom – Britons spend an average of one hour thirty-six minutes on social media sites each day. With thirty-six million users Facebook has a fifty-one per cent share of the market, Twitter has twenty-two per cent, Google+ eleven per cent, LinkedIn eight per cent and Pinterest five per cent. User growth rate in the decade between 2000 and 2010 was approximately 234 per cent.
The use of mobile devices to access social media is experiencing a rapid increase in the UK. Around thirty million of the UK's fifty-four million internet users access social media on a mobile device.
Cost of SEO in UK and Germany
SEO consultancy is operating within an expanding market in both Germany and the UK. A survey by the consultancy Guava in 2010 reported that twenty-two per cent of UK companies were spending at least fifty thousand pounds a year on SEO.
In general terms, however, German growth is slightly behind that of the UK because of consumer perceptions which, in some cases, still continue to equate SEO with such practices as spamming. But, given the size of the German economy and its primacy within the EU, the potential for SEO growth in Germany is phenomenal.
Germany – A survey of Germany SEO consultants and agencies in December 2011 produced the following results:
The typical German SEO consultancy offering SEO service Germany has been established for three to four years, has two to five employees and works with an average twenty-six to fifty clients concurrently;
SEO company Germany specialists generally work with small to medium clients and offer a pricing structure based on either a project fee or an hourly rate; and
The average fee charged was found to be 251 to 500 dollars for a monthly retainer, 2,501 to 5,000 dollars for a typical project and an hourly rate of 101 to 150 dollars.
United Kingdom – A UK survey covering the same period as the German study reported that:
SEO consultancies in the UK are most typically one or two years old, comprise one to five employees and work with two to five clients at any one time;
Monthly retainer rates tend to be 251 to 500 dollars and up to 5,000 dollars for tied arrangements, project-based pricing is 501 to 750 dollars and 10,000 to 15,000 dollars if tied and hourly rates are 76 to 100 dollars an hour.

Infographic by SEOmoz & AYTM Market Research
Two European Powerhouses
Germany and the United Kingdom are the two economic powerhouses of the European Union. Germany has a stable economy, a healthy export balance and a strong manufacturing base. Furthermore, its population of eighty-two million, the largest in the EU, gives its business sector a resilient domestic market. The UK, on the other hand, has a vibrant financial sector, Europe's fastest growing population and an accelerating rate of economic growth.
In terms of internet marketing, the state of the marketplace in the UK is somewhat more advanced than that of Germany. The percentage of the UK population who use the internet, their engagement with social media, the spread of mobile technology and the acceptance of SEO as a marketing tool-kit in the UK are all a step or two ahead of the current situation in Germany. However, public engagement with the internet continues to advance rapidly in Germany and, given that nation's large population and the strength of its economy, ongoing prospects for internet marketing opportunities in Germany are looking very positive
Resources
Are you looking for help with marketing for Germany? We are a team of Germans and Brits and are based in Stuttgart. We have years and years of experience of the German market. Sound good? We'd love to hear from you, just get in touch.

Alan Twigg

Tel (UK): 0114 2999 259
E-mail: mail@vision64.co.uk
Contact Form
Whether you trying to improve your website's ranking, wanting to start a new business or expand your existing business, with one of the most successful economies in Europe you could do worse than to consider Germany.
Germany presents a great opportunity to spread your company wings and get a good return on your hard work and investment.
Below you will find articles relating to German business and German internet marketing.
So your online business is going well. You've built your client base and now you're ready to expand your business further. Which is the best market? Well, you could do worse than to consider Germany. As one of the most successful economies in Europe, Germany presents a great opportunity to spread your company wings and get a good return on your hard work and investment.
What are the Advantages of Expanding into Germany?
So why consider Expanding into Germany? Germany has a host of advantages that could make it the optimum choice.
A strong economy
The economy in Germany is known to be strong, and this is due to a number of factors.
Germany's Economic Performance in 2017
The 2017 Index of Economic Freedom gave Germany a score of 73.8, ranking it 16th in terms of the world's economic freedom. This detailed index measures countries against 10 key indicators, grouped into four categories: Rule of Law, Government Size, Regulatory Efficiency and Market Openness. Germany has improved in five out of the 10 categories.
In fact, Germany's rating of 73.8 in 2017 is its highest ever ranking, and shows improvement in several key indicators, including management of public spending and labour freedom. This is considered to outweigh the declines in freedom from corruption and business freedom. The country has exceeded both the world and regional averages, and has done so consistently for the last 20 years. It is now 7th out of 43 countries in the European region.
The IEF report states that this 2.0 increase in score since 2011 has been spearheaded by significant improvements in the fields of labour freedom and market openness. The report praises the judicial system as 'independent and free of corruption', impacting on the dependable enforcement of contracts. It also comments that openness to international trade and investment has made Germany 'one of the world's most competitive and flexible economies' – all good news for those looking to invest here.
An Overview of Germany's Economy
Population
Germany has a population of 80.8 million. The Statistiches Bundesamt states that the country has an ageing population, and therefore Germany has welcomed and encouraged migration in order to plug this gap. Net migration in 2011 was in excess of half a million people, with around a fifth of the population having migrant backgrounds. Events in 2015 will no doubt have had an impact on these figures, and discussion about how this increased migration may affect not only the economy as a whole, as well as the cultural character of the country, are likely to continue.
Gross Domestic Product
In 2015, the GDP PPP was $3.2 trillion, representing a 5% growth, with a 0.7% 5-year compound annual growth. This equates to a rate per capita of $40,007.
Unemployment
According to the IEF, Germany's unemployment rate in 2015 was 5.3%, making it the lowest level since reunification in 1990. Although the export market had stuttered during the year due to slower growth globally, the Bundesbank described the economic progress as 'quite strong', with the demands of the domestic economy being met by a solid labour market.
Inflation
Using the Consumer Price Index, Germany's rate of inflation in 2015 was 1.6%.
Additional Sectors Impacting on Germany's Economic Strength
Germany operates a social market economy, a strategy originating here which attempts to walk the middle ground between free market capitalism and social policies. This policy combines the principle of fair competition with a supportive welfare state, thus aiming to achieve the best of both worlds.
Primary
Agriculture, forestry, and mining accounted for a mere 0.9% of Germany's GDP in 2010. The percentage of population engaged in these sectors fell from 4% in 1991 to 2.4% in 2010.
Agriculture
Germany meets around 90% of its annual nutritional needs internally, making it an extremely productive country. In fact, it's the third largest agricultural producer in Europe (behind France and Italy), with its principal crops being potatoes, wheat, barley, sugar beets, fruit, and cabbages.
Forestry
Almost 33% of Germany's land consists of forest, despite the high level of industrialisation in the country. It produces around two thirds of its requirements for domestic consumption of wood and wood products, therefore it has to import the remainder from other countries, making it a net importer.
Industry and Construction
Almost one third of the workforce is involved in industry and construction (29.7%), and these industries contributed to 29% of the GDP in 2008.
Manufacturing
Germany has a worldwide reputation for car production, with many of its brands being household names and providing a premium product to boot. The country has a combined market share in the premium motoring sector of 90%. Overall, Germany produced 5.2 million vehicles in 2009, making it the fourth largest producer, and the world's leading exporter, of cars that year.
Other strongly performing fields of the manufacturing sector are machinery, electrical equipment and chemicals.
Technology
Germany also has a well-deserved reputation for technological advancement. For example, small to medium-sized companies (known as 'Mittelstand' companies), play a cutting-edge role in the world's technology innovation, specialising particularly in advanced niche products with a high value. Many of these firms are family-run, and form a significant part of the overall German economy.
Service Industry
The service industry accounted for almost 70% of Germany's GDP in 2008, employing 67.5% of the total workforce. A closer analysis of this sector reveals that financial, rental and business activities are the most prevalent, at around 30.5% of the whole sector. Trade, hotels and restaurants are ranked second, (at 18%), with other various services taking up the remaining 21.7%.
Germany's overall performance
German companies are well-respected and tend to perform very highly when compared with other organisations within their specific sector. It's estimated that 1500 German companies are positioned within the top three of their market segment worldwide. Even more impressively, German businesses occupy a top-three position in two thirds of all industry sectors.
International Links
Several German cities (including Berlin, Frankfurt and Hanover), hold the world's largest trade fairs and congresses of several industry sectors, which not only emphasises their importance in their own particular field, but also adds a secondary contribution to other sectors, in the form of hotel bookings, patronising restaurants, contributing to transport sectors etc.
In all, Germany is the third most popular country for tourist visits within Europe, with an impressive 369.6 million overnight stays in 2010.
Other Advantages of Expanding into Germany
So it's easy to see why the economic climate in Germany is very conducive to promoting the expansion of international companies into the country. However, the economic situation is only one area that makes Germany a good prospect for your business. There are several other additional advantages which make Germany an even more interesting candidate.
Untapped Markets
Whatever the focus of your organisation, it's likely that you can find an untapped market in Germany. But it's even more likely to succeed if you're able to offer a product or service that's less commonly available there. The success of niche services and products clearly demonstrates that the Germans, for all their reputation as solid business operators, are not afraid of trying something new.
Expanding your business operations into Germany will give you a significant new customer base to play to, with less likelihood of demanding competition from others operating in your field. You may also find that you can take advantage of government incentives that will help you get established even more quickly and undergird your expansion plans. The benefit for Germany will be a boost to their domestic economy and perhaps the creation of some much-needed jobs for its workers. German workers are known to be highly skilled, giving you the opportunity to employ a knowledgeable and committed workforce for your operations.
Favourable Business Climate
Germany also offers a very favourable business climate into which you can expand with some confidence. The long-running recession has thrown up all kinds of difficulties for those trying to grow and expand their business, and sometimes branching out into a totally different market can bring great dividends. Restrictive government policies at home can throw all sorts of obstacles in the way of your successful growth, which could ultimately make or break your business, so looking for a market that's free of these restrictions makes perfect sense.
For example, a government offering tax breaks for international companies, or fewer environmental regulations, can make the management of your business much more straightforward, saving you both time and money. And not only can you take advantage of a skilled workforce, but you may also find that expected wages are lower and the work ethic considerably better than in your home country.
Greater Exposure
Companies are now operating in a truly global market, where their goods and services are no longer restricted geographically to where you can physically locate an office or build a factory. Nowadays you can run your entire operation online, making it even simpler to branch out into different countries to take advantage of the positives it has to offer.
Overseas expansion can move your brand identity to a whole new level – you will become internationally recognised. Kevin McKervey operates the international side of the certified public accounting firm Clayton & McKervey. He describes this international recognition as your 'global footprint' i.e. the more countries you operate in, the larger your global footprint.
The advantages of a larger global footprint are many. Firstly, you're drawing the attention of a completely new market, which will help to expand your operations significantly. Secondly, this may open up further international markets to you, as other players in your field see and admire what your company has to offer. And lastly, your domestic reputation is likely to improve, because you'll be viewed as an international company rather than a purely domestic operator. All these are very sound reasons why expanding into the international market can make good business sense.
Business Rejuvenation
If your business is thriving, an expansion into a new market can only bring even more benefit to the company, harnessing new customers, gaining greater exposure and ultimately making your operation a global brand. But international expansion could be even more beneficial for a business that's hit the doldrums. You may be trying to work within an already saturated market within your home country, be facing a change in customer behaviour, or be encountering a shrinking market for your goods or services. Stepping out into a completely different market could bring you a multitude of new orders, showcase your products to new eyes, and bring you customers who want exactly what you are providing – a win/win situation for everyone.
Other Factors to Consider when Expanding into Germany
As you would expect, there are some aspects about the German culture which may impact on how you go about expanding your business into the country. Whilst not necessarily negative indicators, it's important to understand some ways in which things are different there, so you can plan your expansion strategy to take these factors into account
Germany's Position Regarding Digitisation
Germany is still behind some other European countries in terms of its approach to digitisation. A European Commission report ranked Germany 10th overall. However, this is not down a lack of connectivity. Fast internet connection is readily available, but nevertheless, the uptake of these speedy connections in Germany has been slow, compared with the EU average. Additionally, the number of people choosing to communicate with others online is also low. This attitude towards internet usage also extends to other areas.
Traditional Forms of Media Consumption
The German population has also been slow to take advantage of online media, preferring to stick with older and more traditional forms. A study by the respected new agency Reuters revealed some surprising statistics.
It showed that Germans take a much more traditional approach when accessing news. For example, in 2015, the number of people accessing news via tablets is roughly half the number in the UK (16% compared with 31%). Since 2012, the use of tablets to consume news in the UK has increased almost four-fold, whilst in Germany it's only doubled.
TV is the main source of news in Germany, with 53% of the population using it as their main source of access, compared with 23% online. In the UK, only 41% access mainly via TV, and the percentage of people accessing online is almost equal (38%).
Social Media in Germany
Unlike many other European countries, where the development and usage of a wide variety of media platforms has been fully embraced by many, in Germany Facebook is still king. This so-called 'big blue giant' has almost total domination, with over 90% of the market share, and this is not confined to domestic users either. Much B2B is also conducted via Facebook. Google+ does enjoy a good deal of user loyalty, but Twitter has struggled to gain ground in Germany, and still seems confined to use by digital professionals who clearly feel more comfortable with using it than the general population.
This situation was summed up succinctly in the Reuters study: 'Germans are less interested in news-related participation via social media than people in other countries. Facebook is still the biggest network for news while Twitter attracts media coverage but has struggled to appeal to the wider public. WhatsApp has been growing fast in – Germany over the last few years and some local newspapers have been experimenting with it for distributing their stories.'
Another interesting feature about online communication amongst business professionals in Germany is the slow take-up in the use of LinkedIn. This platform has become the major player in many European countries (and indeed, worldwide), as the premier site for maintaining a professional presence, connecting with other business colleagues, and recruitment. However, in Germany, Xing is much the preferred option.
Of Xing's 14 million users, 8 million are German, and it's primarily a German language platform, although it does also function in other languages as well. Xing is considered a very useful platform for companies looking to expand into Germany, because not only will it give you maximum exposure on the platform mainly used by German businesses, but that exposure will also extend to other Germanic countries such as Switzerland and Austria. If you're looking to expand into any of the DACH countries, using Xing could considerably add to your potential success.
What are the Keys to Success when Expanding into Germany?
So, if you've made the decision that Germany is a market worth exploring, what can you do to maximise the chances of making a successful expansion?
A Well-Translated Website
It goes without saying that you will need a well-translated website. Whilst it's certainly true that most Germans speak excellent English, and would have no trouble accessing any information on your site, having clear, professionally translated web content is nevertheless a must.
Good Translation Breeds Trust
Having a high-quality German language translation on your site shows you are serious about becoming an integral part of the German business sector. It's a mark of respect that you've gone to the effort of having your site properly translated – a poor translation implies a lack of professionalism, which may imply that your business is not run professionally either. A badly translated site will also discourage potential customers. If you have a low-standard translation, then perhaps your products or services are of a low standard too?
For a UK business, finding a good professional translation company is essential. This is one of the fastest growing sectors in the UK economy, with many organisations specialising in translating web content and business language accurately. A service like this will not only use correct vocabulary and grammar, but will also be able to retain the underlying meaning of any text you have on your site. We recommend twiggs translations for translation into German
Making Optimum use of SEO
Efficient use of German SEO is critical to how well your website will be ranked by Google and other search engines. It's not enough to have interesting and well-translated content – you also need to ensure that your content is optimised to a high level. For example, make sure you have researched the most effective keywords in your translation, as well as titles and meta tags. All these elements combine to boost your site's visibility.
Web Content
Your content must flow well, making it easy for your visitors to read and understand. You must ensure that everything written on your site conveys the unique message about your brand leaving customers in no doubt about what you can offer them.
Localised for Germany
Location is also important, so make the most of location services to target potential customers that are in your geographical vicinity.
What are the advantages in having high quality web content? Naturally, ensuring your website meets all these criteria is a complicated and time-consuming task. If you opt for professional services, which is often the best solution as they are experienced in juggling all the various aspects of creating a top quality website, then you will need to budget accordingly. So is it worth it?
Reach a Wider Audience
If your content is good quality, it will attract the attention of those within your industry sector and perhaps those working beyond it. It will also demonstrate your professionalism and set your company up as one that expects and achieves high standards – all very important messages to convey to potential clients. This could give you a significant advantage over your competitors.
Content is More Shareable
If your content is properly translated and meets other excellence criteria, people will want to share what they've discovered. A website that is easy to read, skilfully translated, and interesting, is more likely to be shared with others. Integrating your website with the local social media platforms is another strategy that will encourage people to share your company information. If it's properly translated into another language, that will make sharing much more effective.
Reach More People with Less Effort
Translating the content on your website is a very efficient way to get your message across and grow your business. Information only needs to be researched once, but is then made available in a language other than your own. And you don't need to stop there – once you've embedded your key content, it can be translated into a variety of languages to enable you to extend your customer base even further.
Conclusion
It's clear that Germany is an excellent prospect if you're looking to expand your online business. But it's important to understand the strengths and weaknesses of the market, and to be clear about the challenges facing businesses hoping to operate in a new and different environment. Ensuring that you have a high-quality website, and that you've made that superb content accessible through professional translation and search engine optimisation for Germany, could make the difference between failure and a successful expansion.
Additional Sources:
2017 Index of Economic Freedom – Heritage
State & Society – Population – Federal Statistical Office – Destatis
HICP methodology – Europa
What's the Big Difference Between Linkedin and XING for Recruitment? – Qandidate
Road Map for Investing in the German Market – Vision64