Expanding an Online Business into Germany
So your online business is going well. You've built your client base and now you're ready to expand your business further. Which is the best market? Well, you could do worse than to consider Germany. As one of the most successful economies in Europe, Germany presents a great opportunity to spread your company wings and get a good return on your hard work and investment.
What are the advantages of expanding into Germany?
So why consider Germany for online expansion? Germany has a host of advantages that could make it the optimum choice.
A strong economy
The economy in Germany is known to be strong, and this is due to a number of factors.
Germany's economic performance in 2015
The 2015 Index of Economic Freedom gave Germany a score of 73.8, ranking it 16th in terms of the world's economic freedom. This detailed index measures countries against 10 key indicators, grouped into four categories: Rule of Law, Government Size, Regulatory Efficiency and Market Openness. Germany has improved in five out of the 10 categories.

In fact, Germany's rating of 73.8 in 2015 is its highest ever ranking, and shows improvement in several key indicators, including management of public spending and labour freedom. This is considered to outweigh the declines in freedom from corruption and business freedom. The country has exceeded both the world and regional averages, and has done so consistently for the last 20 years. It is now 7th out of 43 countries in the European region.

The IEF report states that this 2.0 increase in score since 2011 has been spearheaded by significant improvements in the fields of labour freedom and market openness. The report praises the judicial system as 'independent and free of corruption', impacting on the dependable enforcement of contracts. It also comments that openness to international trade and investment has made Germany 'one of the world's most competitive and flexible economies' – all good news for those looking to invest here.
An overview of Germany's economy
Population.
Germany has a population of 80.8 million. The Statistiches Bundesamt states that the country has an ageing population, and therefore Germany has welcomed and encouraged migration in order to plug this gap. Net migration in 2011 was in excess of half a million people, with around a fifth of the population having migrant backgrounds. Events in 2015 will no doubt have had an impact on these figures, and discussion about how this increased migration may affect not only the economy as a whole, as well as the cultural character of the country, are likely to continue.
Gross Domestic Product
In 2015, the GDP PPP was $3.2 trillion, representing a 5% growth, with a 0.7% 5-year compound annual growth. This equates to a rate per capita of $40,007.
Unemployment
According to the IEF, Germany's unemployment rate in 2015 was 5.3%, making it the lowest level since reunification in 1990. Although the export market had stuttered during the year due to slower growth globally, the Bundesbank described the economic progress as 'quite strong', with the demands of the domestic economy being met by a solid labour market.

Inflation
Using the Consumer Price Index, Germany's rate of inflation in 2015 was 1.6%.

Germany's predicted economic forecast 2016-17
It's anticipated that Germany's rate of economic growth in 2016 will be around 1.7%, likely to be followed in 2017 by a growth rate of 1.5%. Taking account of the relevant calendar adjustments, this is equivalent to an expansion rate of 1.5% in 2015, and an increased rate of 1.7% in both 2016 and 2017.

This is a very positive trend. Because these projected increases are above the estimated potential growth rate (set at 1.2% per year), aggregate capacity utilization is likely to rise significantly. Not only that, but this will result in Germany considerably exceeding the normal growth rate by the end of the forecast horizon.

The result of all this positive growth should result in the mobilisation of labour market reserves, and lead to a strong rise in wages in the medium term. In view of this situation, Germany's government looks set to continue its current trend of posting surpluses in the region of 0.5% of GDP. However it's important to remember that this upturn in economic growth, together with an ongoing decline in interest expenditure, may be disguising a fiscal policy that takes a broadly expansionist approach.

The combination of the continuing depreciation of the Euro against other currencies, and the upward pressure on domestic costs, is likely to result in a situation in which consumer price inflation will probably accelerate. Additionally, the Harmonised Index of Consumer Prices (the European Central Bank's key indicator of inflation and price stability across Europe), predicts that inflation could rise from 0.5% in 2015 to 1.8% in 2016. Potentially, it could rise even further, to around 2.2% in 2017. If energy costs are removed from the HICP equation, a rise is still indicated, although this would be a lesser increase from 1.2% (2015), to 2.2% in 2017.

Of course, it's not only economic factors which make Germany such a good prospect for expansion for UK-based online businesses. Other factors also play a significant role in providing a positive culture for growth.
Additional sectors impacting on Germany's economic strength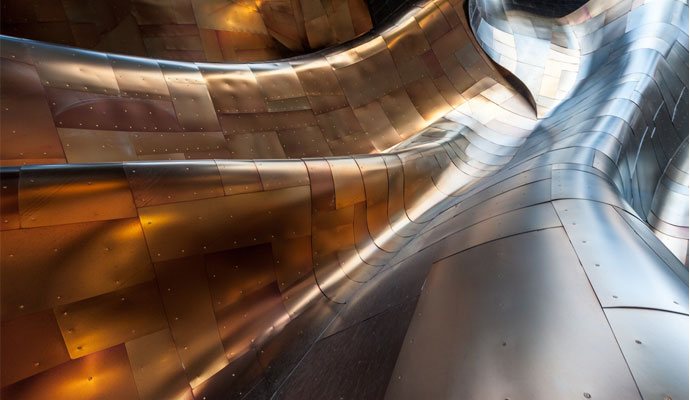 Image by Sergei Ackulich

Germany operates a social market economy, a strategy originating here which attempts to walk the middle ground between free market capitalism and social policies. This policy combines the principle of fair competition with a supportive welfare state, thus aiming to achieve the best of both worlds.

Primary
Agriculture, forestry, and mining accounted for a mere 0.9% of Germany's GDP in 2010. The percentage of population engaged in these sectors fell from 4% in 1991 to 2.4% in 2010.

Agriculture
Germany meets around 90% of its annual nutritional needs internally, making it an extremely productive country. In fact, it's the third largest agricultural producer in Europe (behind France and Italy), with its principal crops being potatoes, wheat, barley, sugar beets, fruit, and cabbages.

Forestry
Almost 33% of Germany's land consists of forest, despite the high level of industrialisation in the country. It produces around two thirds of its requirements for domestic consumption of wood and wood products, therefore it has to import the remainder from other countries, making it a net importer.

Industry and construction
Almost one third of the workforce is involved in industry and construction (29.7%), and these industries contributed to 29% of the GDP in 2008.

Manufacturing
Germany has a worldwide reputation for car production, with many of its brands being household names and providing a premium product to boot. The country has a combined market share in the premium motoring sector of 90%. Overall, Germany produced 5.2 million vehicles in 2009, making it the fourth largest producer, and the world's leading exporter, of cars that year.
Other strongly performing fields of the manufacturing sector are machinery, electrical equipment and chemicals.
Technology
Germany also has a well-deserved reputation for technological advancement. For example, small to medium-sized companies (known as 'Mittelstand' companies), play a cutting-edge role in the world's technology innovation, specialising particularly in advanced niche products with a high value. Many of these firms are family-run, and form a significant part of the overall German economy.
Service industry
The service industry accounted for almost 70% of Germany's GDP in 2008, employing 67.5% of the total workforce. A closer analysis of this sector reveals that financial, rental and business activities are the most prevalent, at around 30.5% of the whole sector. Trade, hotels and restaurants are ranked second, (at 18%), with other various services taking up the remaining 21.7%.
Germany's overall performance
German companies are well-respected and tend to perform very highly when compared with other organisations within their specific sector. It's estimated that 1500 German companies are positioned within the top three of their market segment worldwide. Even more impressively, German businesses occupy a top-three position in two thirds of all industry sectors.
International links
Several German cities (including Berlin, Frankfurt and Hanover), hold the world's largest trade fairs and congresses of several industry sectors, which not only emphasises their importance in their own particular field, but also adds a secondary contribution to other sectors, in the form of hotel bookings, patronising restaurants, contributing to transport sectors etc.
In all, Germany is the third most popular country for tourist visits within Europe, with an impressive 369.6 million overnight stays in 2010.
Other advantages of expanding into Germany
So it's easy to see why the economic climate in Germany is very conducive to promoting the expansion of international companies into the country. However, the economic situation is only one area that makes Germany a good prospect for your business. There are several other additional advantages which make Germany an even more interesting candidate.
Untapped markets
Whatever the focus of your organisation, it's likely that you can find an untapped market in Germany. But it's even more likely to succeed if you're able to offer a product or service that's less commonly available there. The success of niche services and products clearly demonstrates that the Germans, for all their reputation as solid business operators, are not afraid of trying something new.
Expanding your business operations into Germany will give you a significant new customer base to play to, with less likelihood of demanding competition from others operating in your field. You may also find that you can take advantage of government incentives that will help you get established even more quickly and undergird your expansion plans. The benefit for Germany will be a boost to their domestic economy and perhaps the creation of some much-needed jobs for its workers. German workers are known to be highly skilled, giving you the opportunity to employ a knowledgeable and committed workforce for your operations.
Favourable business climate
Germany also offers a very favourable business climate into which you can expand with some confidence. The long-running recession has thrown up all kinds of difficulties for those trying to grow and expand their business, and sometimes branching out into a totally different market can bring great dividends. Restrictive government policies at home can throw all sorts of obstacles in the way of your successful growth, which could ultimately make or break your business, so looking for a market that's free of these restrictions makes perfect sense.
For example, a government offering tax breaks for international companies, or fewer environmental regulations, can make the management of your business much more straightforward, saving you both time and money. And not only can you take advantage of a skilled workforce, but you may also find that expected wages are lower and the work ethic considerably better than in your home country.
Greater exposure
Companies are now operating in a truly global market, where their goods and services are no longer restricted geographically to where you can physically locate an office or build a factory. Nowadays you can run your entire operation online, making it even simpler to branch out into different countries to take advantage of the positives it has to offer.
Overseas expansion can move your brand identity to a whole new level - you will become internationally recognised. Kevin McKervey operates the international side of the certified public accounting firm Clayton & McKervey. He describes this international recognition as your 'global footprint' i.e. the more countries you operate in, the larger your global footprint.
The advantages of a larger global footprint are many. Firstly, you're drawing the attention of a completely new market, which will help to expand your operations significantly. Secondly, this may open up further international markets to you, as other players in your field see and admire what your company has to offer. And lastly, your domestic reputation is likely to improve, because you'll be viewed as an international company rather than a purely domestic operator. All these are very sound reasons why expanding into the international market can make good business sense.
Business rejuvenation
If your business is thriving, an expansion into a new market can only bring even more benefit to the company, harnessing new customers, gaining greater exposure and ultimately making your operation a global brand. But international expansion could be even more beneficial for a business that's hit the doldrums. You may be trying to work within an already saturated market within your home country, be facing a change in customer behaviour, or be encountering a shrinking market for your goods or services. Stepping out into a completely different market could bring you a multitude of new orders, showcase your products to new eyes, and bring you customers who want exactly what you are providing – a win/win situation for everyone.
Other factors to consider when expanding into Germany
As you would expect, there are some aspects about the German culture which may impact on how you go about expanding your business into the country. Whilst not necessarily negative indicators, it's important to understand some ways in which things are different there, so you can plan your expansion strategy to take these factors into account
Germany's position regarding digitisation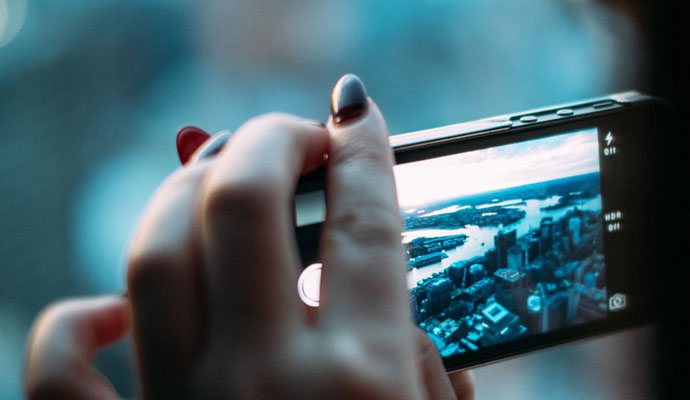 Germany is still behind some other European countries in terms of its approach to digitisation. A European Commission report ranked Germany 10th overall. However, this is not down a lack of connectivity. Fast internet connection is readily available, but nevertheless, the uptake of these speedy connections in Germany has been slow, compared with the EU average. Additionally, the number of people choosing to communicate with others online is also low. This attitude towards internet usage also extends to other areas.
Traditional forms of media consumption
The German population has also been slow to take advantage of online media, preferring to stick with older and more traditional forms. A study by the respected new agency Reuters revealed some surprising statistics.

It showed that Germans take a much more traditional approach when accessing news. For example, in 2015, the number of people accessing news via tablets is roughly half the number in the UK (16% compared with 31%). Since 2012, the use of tablets to consume news in the UK has increased almost four-fold, whilst in Germany it's only doubled.
TV is the main source of news in Germany, with 53% of the population using it as their main source of access, compared with 23% online. In the UK, only 41% access mainly via TV, and the percentage of people accessing online is almost equal (38%).
Social media in Germany
Unlike many other European countries, where the development and usage of a wide variety of media platforms has been fully embraced by many, in Germany Facebook is still king. This so-called 'big blue giant' has almost total domination, with over 90% of the market share, and this is not confined to domestic users either. Much B2B is also conducted via Facebook. Google+ does enjoy a good deal of user loyalty, but Twitter has struggled to gain ground in Germany, and still seems confined to use by digital professionals who clearly feel more comfortable with using it than the general population.
This situation was summed up succinctly in the Reuters study: 'Germans are less interested in news-related participation via social media than people in other countries. Facebook is still the biggest network for news while Twitter attracts media coverage but has struggled to appeal to the wider public. WhatsApp has been growing fast in - Germany over the last few years and some local newspapers have been experimenting with it for distributing their stories.'

Another interesting feature about online communication amongst business professionals in Germany is the slow take-up in the use of LinkedIn. This platform has become the major player in many European countries (and indeed, worldwide), as the premier site for maintaining a professional presence, connecting with other business colleagues, and recruitment. However, in Germany, Xing is much the preferred option.

Of Xing's 14 million users, 8 million are German, and it's primarily a German language platform, although it does also function in other languages as well. Xing is considered a very useful platform for companies looking to expand into Germany, because not only will it give you maximum exposure on the platform mainly used by German businesses, but that exposure will also extend to other Germanic countries such as Switzerland and Austria. If you're looking to expand into any of the DACH countries, using Xing could considerably add to your potential success.

What are the keys to success when expanding into Germany?
So, if you've made the decision that Germany is a market worth exploring, what can you do to maximise the chances of making a successful expansion?

A well-translated website
It goes without saying that you will need a well-translated website. Whilst it's certainly true that most Germans speak excellent English, and would have no trouble accessing any information on your site, having clear, professionally translated web content is nevertheless a must.
Good translation breeds trust
Having a high-quality German language translation on your site shows you are serious about becoming an integral part of the German business sector. It's a mark of respect that you've gone to the effort of having your site properly translated – a poor translation implies a lack of professionalism, which may imply that your business is not run professionally either. A badly translated site will also discourage potential customers. If you have a low-standard translation, then perhaps your products or services are of a low standard too?
For a UK business, finding a good professional translation company is essential. This is one of the fastest growing sectors in the UK economy, with many organisations specialising in translating web content and business language accurately. A service like this will not only use correct vocabulary and grammar, but will also be able to retain the underlying meaning of any text you have on your site. We recommend twiggs translations for translation into German
Making optimum use of SEO
Efficient use of German SEO is critical to how well your website will be ranked by Google and other search engines. It's not enough to have interesting and well-translated content – you also need to ensure that your content is optimised to a high level. For example, make sure you have researched the most effective keywords in your translation, as well as titles and meta tags. All these elements combine to boost your site's visibility.

Web content
Your content must flow well, making it easy for your visitors to read and understand. You must ensure that everything written on your site conveys the unique message about your brand leaving customers in no doubt about what you can offer them.

Localised for Germany
Location is also important, so make the most of location services to target potential customers that are in your geographical vicinity.
What are the advantages in having high quality web content? Naturally, ensuring your website meets all these criteria is a complicated and time-consuming task. If you opt for professional services, which is often the best solution as they are experienced in juggling all the various aspects of creating a top quality website, then you will need to budget accordingly. So is it worth it?

Reach a wider audience
If your content is good quality, it will attract the attention of those within your industry sector and perhaps those working beyond it. It will also demonstrate your professionalism and set your company up as one that expects and achieves high standards – all very important messages to convey to potential clients. This could give you a significant advantage over your competitors.

Content is more shareable
If your content is properly translated and meets other excellence criteria, people will want to share what they've discovered. A website that is easy to read, skilfully translated, and interesting, is more likely to be shared with others. Integrating your website with the local social media platforms is another strategy that will encourage people to share your company information. If it's properly translated into another language, that will make sharing much more effective.
Reach more people with less effort
Translating the content on your website is a very efficient way to get your message across and grow your business. Information only needs to be researched once, but is then made available in a language other than your own. And you don't need to stop there – once you've embedded your key content, it can be translated into a variety of languages to enable you to extend your customer base even further.

Conclusion
It's clear that Germany is an excellent prospect if you're looking to expand your online business. But it's important to understand the strengths and weaknesses of the market, and to be clear about the challenges facing businesses hoping to operate in a new and different environment. Ensuring that you have a high-quality website, and that you've made that superb content accessible through professional translation and search engine optimisation for Germany, could make the difference between failure and a successful expansion.
Additional sources: