SEO Pricing: How Much Does it Cost?
Click here to visit our pricing page...
Search Engine Optimization, commonly referred to as SEO, is the process of improving content, coding, keywords, HTML, tags and links in order to increase a website's visibility and ranking in search engine results. Google Search statistics show that there are over 40,000 search queries every single second, which equates to over 1.2 trillion searches every year - and that's just on Google alone! Other Internet search engines account for roughly 30% of the market share. Marketing Sherpa estimates that 70% of all the search results links that users click on are organic, and that 75% of users will never scroll past the first page of results. The incredibly high number of Internet searches mean that it is vital for companies and individuals to use SEO techniques to get their website to rise to the top of the search engine results. In fact SEO is such a powerful tool that it has the ability to make or break a business.
Both big corporations and small start-ups are investing in SEO to improve their visibility on the web and to potentially boost sales. The growing popularity of employing SEO professionals means that there are now a number of ways to pay for SEO experts to work on a project, including by hourly rates and monthly retainers. The type of search-engine-optimization pricing model that you choose should depend on your budget, your expectations and the task in-hand. Read on for some valuable information on how much SEO costs, and how to choose the very best pricing model for your requirements.
Hourly SEO Costs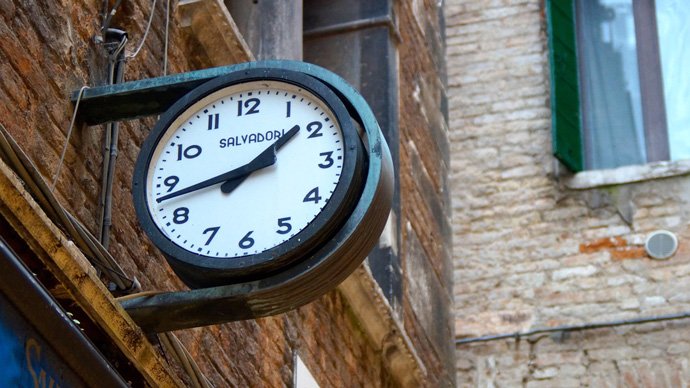 Hourly SEO costs are when a specialist is hired based on their hourly rate alone. A Moz.com survey revealed that of the 600 SEO firms questioned only 55% offered hourly rates, as monthly retainers and project-based rates were more popular with clients. This method appeals to a range of businesses on the surface, but there are a few important issues to consider before you hire a SEO specialist on an hourly rate.
The pros of this type of payment method include that the business owner is given full transparency and accountability over their hiring of the SEO expert. The hourly rate will be agreed prior the hiring stage, so it's simple and easy to calculate how much time you want to allocate in order for the SEO service to remain within your allocated budget. Many SEO professionals will even be able to provide you with a complete breakdown of their hourly rate and what goes on what. With an hourly rate you get to compare rates with other specialists that have similar qualifications and experience to ensure that you are getting a fair price for the services that are offered.
However, there are several cons to this payment scale. Firstly, hourly rates mostly enable a more cut-and-dry relationship between yourself and the SEO expert. With an hourly rate you do not give the expert the creative freedom to work on the project and actualize your visions and goals for SEO. Instead, you are simply paying them per hour worked which in turn can potentially mean that the expert will not be able to improve the SEO as expected and results may not be seen as quickly as desired. If you don't put a cap on the amount of hours that you want to expert to work then you could also easily run over budget and be left with a larger bill to pay. Some SEO providers will charge additional 'service fees' which are added on the end of the bill. The services charges could mean that the amount of hours worked is actually less than expected due to these fees. Another con is that hourly SEO specialists will often be kept in shorter contracts, as opposed to stay on monthly retainers, which often means they will have a lesser of an understanding of the business and will not be able to follow up and maintain previous SEO work. Overall, the hourly rate SEO is a good option to test the waters with a new SEO expert and see what they are capable of.
Monthly SEO Payment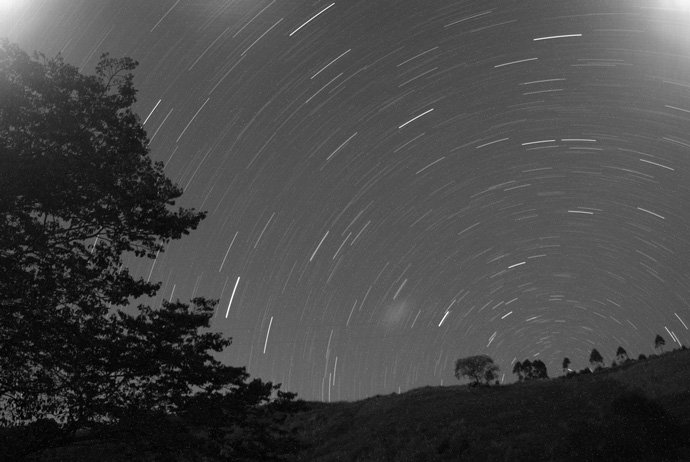 Another type of payment schedule that is available for SEO services is that of the monthly SEO payment. This is when a set fee is agreed to be paid every month in return for services including updates and maintenance work.
Benefits of a monthly retainer include that any work provided is result-based as opposed to just on an hourly rate. With monthly payments the specialists are able to focus on the task in hand and ensure results are provided regardless of the amount of hours that are worked. This method also allows for more communication between the SEO expert and business owner, as conversations will not be cut-short if you exceed the hours worked like in the hourly rate option. A great SEO specialist that works with you on a monthly plan will be able to provide a detailed breakdown on the areas that they have focused on, so you can see direct results of their services.
There are also a number of negatives to using monthly payment methods, including that the amount of hours worked will differ from one month to the next. If there are a lack of updates or visible results then it can be easy to become frustrated with the monthly plan and easy to feel like you may not be getting your money's worth. Many monthly plans also require that a regular contract is set up for a longer time frame, such as for a 6-month or one year period. Discounts are commonly offered for longer contracts, however this means that you are tied-in to the contact even if you are not content with the level of work which is being completed. It also means that if your business finances are unstable you could find it difficult to budget for the SEO services during tough times.
Project-Based SEO

Vision64 has two project-based seo offers. Pay-Per-Rank and Pay-Per-Visibility
popular type of payment plan, particularly for small businesses or for those just starting to discover SEO and how it can benefit their business, is that of the project-based SEO plan. Many firms will offer this plan at an affordable price as a way to showcase their services and how they can benefit businesses in the hope of promoting either a monthly retainer or hourly rates for projects in the future. This method acts as a bridge between hourly rates and monthly retainers as it lets business owners see what can be accomplished in relation to a specific project or task that they want help with.
Budget-conscious businesses will benefit from this service as it provides a clear contract and a simple way to meet SEO needs without having to go over budget. The timeline of project completion can also be more straightforward in comparison to monthly retainers where you may not be sure when a task will be completed by. This method also allows business owners to focus on a more specific task and how it can benefit the business as a whole. Excellent results with project-based SEO will ultimately lead to more work for the SEO firms.
What is the Average Cost of SEO?
In 2011 Moz.com asked 600 firms to contribute to their survey in order to find out average SEO costs around the world. The results were drawn from 287 respondents from the United States, 76 from the United Kingdom, 34 from Canada, 28 from Australia and New Zealand, 31 from India and 34 from Germany, France, Italy and the Netherlands. Countries with less than 3 respondents were not included in the survey as Moz. Zoom feared it could skew the results. The respondents were asked to fill out a simple Survey Monkey firm, and then the data was collected and sorted in order to provide averages for SEO costs. Hourly SEO rates came in at between $76 - $200 per hour for over 50% of the firms (not including India). The highest hourly rates were in Australia and New Zealand, followed by the United Kingdom and Canada.
Project-based services were deemed the most popular out of the three payment types, with over 70% of all firms offering this type of service to clients. Project-based ranges are diverse, but over 40% of respondents offered services that were between $1000 and $7000.
As for monthly retainer pricing, the most common costs for this type of service were between $251 and $500 a month, and $2,501 and $5000 a month.
The Moz.com study also revealed some interesting insights in to the current state of SEO. While internet forum users and blog articles rumoured that hands-on-SEO is dead, the survey actually revealed that 95% of all firms questioned do in fact offer hands-on adjustments to websites, plus 79% offered hands-on link building. It also found that the majority of firms work for small to medium sized businesses, and that even those who did serve large corporations were still offering SEO packages to smaller businesses.

Click here for our prices...


Why Good SEO is So Expensive?
Over the years Google has made it increasingly more complex to play the system and improve SEO by black-that methods. News updates and secret algorithms are in place so that their ranking system is not 'cheated', so that the search engines can provide the best search results possible based on quality content and other important SEO factors. SEO is also a zero sum game, meaning that if one company ranks higher another company will rank worse. Large companies are constantly investing profits in order to rank well and to maintain their high positions. Even if you are in a position to invest as much as a competitor, you will still need a better strategy in order to beat their lead and maintain top position.
There are so many variables to SEO. As well as constantly having to update strategies and improve knowledge based on how and when search engines choose to update their algorithms, firms are having to deal with the many changes that are thrown at them. For instance, each keyword is unique, and while some may be ranked the same worldwide, others will be localized or have ecommerce ads linked to them. Google are also becoming more secretive with their organic search data, which is making it harder for SEO experts to pinpoint what changes are making an effect on the performance of a website. All of these factors contribute to that fact of why good SEO can be so expensive.

Why SEO is an Investment


Why Should I Stay Away From Cheap SEO?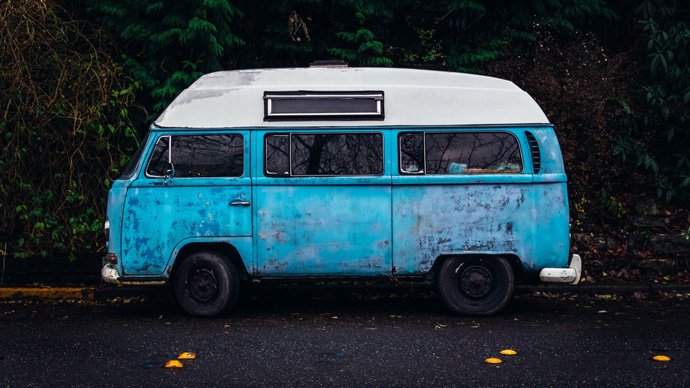 Cheap SEO may be enticing. After All, it's easy to go onto sites like Odesk and eLance and see incredibly low SEO rates offered by so-called SEO specialists. However, in the best case scenario cheap SEO can just be a waste of money, while in the worst instance it can actually cause some major damage to your brand and its reputation and even cause you to be banned from search engine results.
Google hates spam and any type of illegal SEO methods which are used for the sole purpose of attempting to boost rankings. This is reflected in Google's Penguin update which actually punishes companies that have practiced poor link building techniques. Low-cost SEO specialists will often use these bad tactics as a way to quickly and cheaply build links yet they cause more damage then they are worth.
Cheap SEO services will often use low quality writers, or worse use spun or copied content, in a bid to increase SEO. Cheap content is really terrible for any business, as not only will it dilute your brand but it also reflects poorly on the reputation of your company. Potential customers will find the bad or misleading content a waste of time and will avoid using or purchasing products and services from you. Every piece of content on your site needs to be engaging and informative for your readers. Long gone are the days when content was mass-produced and stuffed with keywords in a bid for bots to pick up and to improve the websites rankings. Google's Panda update in 2011 practically made content farms extinct overnight. This famous update targeted websites which it thought had thin, duplicate or machine-generated content. This was a big blow for those who had practiced low-cost SEO tactics, and it lost some businesses upward of a 90% loss of their organic search rankings. Good SEO specialists will have access to a team of high-quality writers who are able to craft compelling content that will make visitors want to return time after time to your website, or convert them into purchasing something.
Low-cost SEO service providers and firms can also be behind on the latest upgrades, algorithms and tactics which are needed to stay ahead of the SEO game. This also results in more issues for your website and brand, as they could easily over-optimize or indulge in black-that tactics without even necessarily knowing it. Black that SEO refers to illegal techniques which violate search engine terms and conditions. These include things like unrelated keywords, keyword stuffing, tiny text, hidden links, cloaking, doorway pages or gateway pages, page swapping, duplicate content or spam blogs. These techniques are commonly employed by low-cost SEO specialists and will cause major damage to the reputation and ranking of your website. A high quality SEO expert is more likely to use the latest white hat tactics in order to get your website to rise to the top of the organic search engine rankings.
The same applies for management of social media accounts. These accounts all showcase your brand and its voice. Putting someone in charge of these accounts who is not knowledgeable enough will cause detrimental damage to your business and its potential success. Avoid firms that promise 'X' amount of number of fans in a certain time frame. This can be an indication that they are purchasing followers, fans, and likes illegally. Cheap SEO services are really not worth the time or investment. If you want to experiment with high-quality SEO services then it is best to hire a top-notch specialist for a small project and have them talk you through their services and how they will most benefit you, as then you can see the results for yourself.
Overall SEO is and will always will be big business. SEO specialists are having to constantly retrain to keep ahead with competitors, while business owners may have to test out several firms or experts in order to find the perfect person for the job. With three main types of SEO payment models to choose from as well as a host of experts, firms and agencies located all around the world, finding an incredible SEO expert has never been easier. It's always worth getting recommendations, or asking what experience they have had prior to hiring anyone for a SEO project. Remember, with SEO your truly get what you pay for, so keep that in mind when looking for your next SEO specialist.


Resources