Search Engine Optimisation in Germany vs. UK
In terms of culture and economic structure Germany and the UK are two nations with a lot in common. However, there are also a number of key differences between the two, and these differences can clearly be discerned in the characteristics of the internet market in each country.
Contrasting Internet Usage in Germany and the United Kingdom
To compare the two internet markets, one must first examine the makeup of the users in each country. In other words, who uses the internet in Germany and in the UK?
Germany – With some eighty-two million inhabitants, Germany is the European Union's most populous country. It is also one of the continent's most highly-developed nations with a sophisticated technological infrastructure. Some seventy-nine per cent of Germans use the internet making Germany the world's fourth largest internet market, surpassing total usage in both South Korea and the UK.

The rate of growth of internet use in Germany has been phenomenal: a growth of 171.3 per cent was achieved between 2000 and 2010. Almost all Germans under fifty now have access to the internet, whilst the figure for those aged between fifty and fifty-nine is 78.7 per cent and for people of sixty and older it is 39.6 per cent. Taken as a whole, Germany comprises some 13.7 per cent of Europe's internet users.
United Kingdom – At sixty-four million the UK has a smaller total population than that of Germany. However, in percentage terms internet usage in the UK surpasses that of their European neighbour. In the first quarter of 2014 some 87 per cent of UK residents used the internet, whereas the comparable figure for Germany was 75.8 per cent.
As is the case in Germany, internet use in the UK is almost universal amongst younger people: 99 per cent of those aged 16 to 24 use the internet. Amongst older people, however, usage rates are much lower; only 37 per cent of those aged 75 and over are internet users.
Taking the population as a whole, some 6.4 million Britons (13 per cent) have never used the internet. More UK men (89 per cent) than women (85 per cent) are internet users. London has the heaviest rate of usage in the UK at 90 per cent, while Northern Ireland is the lowest at 79 per cent.
Search Engine Market Share
If we break down internet usage in Germany and the UK in accordance with the search engines engaged a number of other small but significant differences become apparent.
Germany – Internet searches rely very heavily on Google. Taking searches made directly through Google, using Google.de, Google.com and Google image search, together with search engines that use Google results, such as AOL, T-Online and Web.de, the multi-national giant's market share reaches almost ninety-five per cent.
The market share for other search engines is almost negligible in Germany: Yahoo! achieves a usage figure of below 3 per cent and MSN/Windows Live only 1.5 per cent, while engagement with Ask barely registers a measurable figure.
United Kingdom – Google also dominates the search engine market in the UK, but its competitors fare slightly better than in Germany. Google's market share is 87.97, Bing's is 7.16 and that of Yahoo is 3.79 per cent. Other search engines achieve a scant 1.08 per cent.
A comparison with the search engine market in the United States highlights the strength of Google in Europe and, in particular, its dominance in Germany. Google takes 74.93 per cent of internet searches in the US with some relatively healthy competition from Bing with 12.48 per cent and Yahoo at 10.65 per cent.
Perception of SEO as a Whole
In simple terms German search engine optimization (SEO) refers to the process of taking steps to make a website more visible. In other words, to improve its performance in relation to the major search engines. Again, a comparison of trends in Germany and the UK provides some interesting contrasts.
Germany – Given the dominance of Google, any SEO strategy or SEO service for Germany has to concentrate on the visibility of one's site through that particular search engine. Yet the very concept of SEO or Search engine optimisation has an extremely poor reputation with most German internet users. Many of them equate it with spam and other unwelcome practices.
Sadly, the state of play with many of Germany's online developers is hardly any better. Techniques such as meta tag optimization and search engine submission are still very much in favour, despite the availability of other, more effective, SEO options.
But perceptions appear to be on the cusp of a change: the internet advertising market in Germany is booming and analysts are becoming increasingly aware of the importance of SEO techniques, especially for SEO services in Germany.
SEO tools also might make a difference to the perceptions of people in Germany, especially those created by Google itself such as Google analytics and Google adwords.
United Kingdom – Things are rather different in the UK. Most UK companies with a web presence have an SEO strategy. Furthermore, the various techniques in use for raising the visibility of websites are well-established with UK developers and are accepted by consumers as part of the internet scenery.
Current State of SEO in Germany and the UK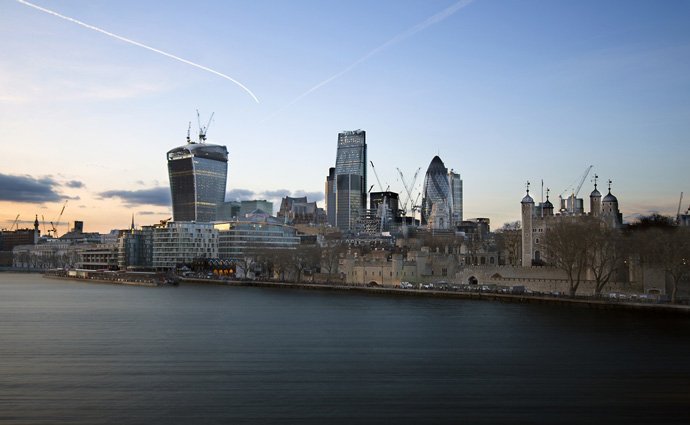 Approximately ninety-three per cent of web activity begins with a search. Faced with one or more pages of results, eighteen per cent of users click on the first result, ten per cent the second and seven per cent choose the third. In fact, seventy-five per cent of users never move on from the first results page. Achieving that vital first place in the Google listing is, therefore, something all businesses with a web presence should aspire to.
Most people searching the internet will concentrate on the organic search results: some seventy to eighty per cent of users ignore the paid advertisements. Blogging, however, seems to bring results: companies which blog achieve 434 per cent more indexed pages, which in turn produces more leads.
SEO, these figures suggest, is a very effective tool. It is also a very cost-effective one, coming in at an estimated sixty-one per cent less than cold calling, newsletters or advertisements, yet with a considerably higher close rate.
SEO is evolving, thanks in large part to Google's algorithm changes: Panda and Penguin. An interesting article on the topic was published not long ago entitled Penguin and Panda: Explaining the New Algorithms
But to develop an SEO strategy for any country, one needs to know the current state of the internet market in that territory; one needs to understand that particular market's characteristics and features.
Germany – German internet users currently make something like four billion searches every month. Of these, thirty-seven per cent are one word searches, thirty-two per cent comprise two words and twenty-five per cent are made up of three or four words. The clear lessons from this are that user search terms are becoming more complex and descriptive and that long-tail keywords will be particularly effective in the market for good SEO in Germany.
But what do German internet users search for? The answer is that fifty per cent of searches comprise local queries and entertainment, forty-five per cent are about computers, society and electronics and thirty-three per cent focus on travel options.
As previously noted, Google is Germany's search engine of choice with more than ninety per cent of market share. For internet marketers this only serves to emphasise the importance of Google within the German market.
Perhaps not surprisingly, Germans tend to search in their own language, more usually in the more formal 'high German' rather than any of the regional dialects. They also tend to trust German websites more than foreign ones, and when shopping online will place a premium on the quality and reliability of German companies as opposed to those based elsewhere.
The online advertising market in Germany is growing, with an increase of 9.3 per cent in 2013-14 (ZAW report). But German internet users still display a degree of resistance to such marketing.
But, while multi-national companies dominate the nation's search platforms, the same cannot be said for social media. Facebook may be growing its market share in Germany, but the leading social media platform is still the indigenous student network StudiVZ with some sixteen million members.
United Kingdom – According to Office for National Statistics (ONS) research approximately thirty-eight million UK residents accessed the web last year. Of these up to thirty million visit the internet every day. More than eighty-seven per cent of UK internet searches are made through Google. In much the same way as their German counterparts, the vast majority of UK users do not look beyond the organic search results on offer; only around six per cent click on the paid search results.
State of Pay Per Click (PPC) in Germany and the United Kingdom
PPC involves the advertiser paying the website owner for each occasion when a user clicks the advert, irrespective of whether or not a sale is made. This can often be learnt and mangaed without the aid of a SEO agency however, more info on how SEO agencies work can be found on the article How Do Marketing Agencies Work?
Germany – Data from Adobe Digital Marketing, Kenshoo and the Search Agency shows that PPC spend in Germany in the last year has increased by up to twenty-five per cent, which is very much in line with the trend in the UK and US. Given Google's dominance in Germany, PPC campaigns targeting the search engine giant have the potential to reach a large audience.
The same studies report click-through rates (CTR) and cost per click (CPC) showing clear growth in Germany. Again, this is in line with UK and US trends.
United Kingdom – In contrast to many of the other demographic trends online, the age profile of those in the UK who engage with PPC results is older than is the norm on other measures. In fact, figures for 2013 show that sixty-five per cent of those who clicked on PPC search results were aged over thirty-five years. Younger UK users will, therefore, be more effectively targeted through organic search results.
PPC campaigns can be effective, although recent research by Search Engine Journal suggests that the rate of return on investment (ROI) in PPC campaigns only achieves in excess of five-hundred percent in twenty-two per cent of cases, whereas the ROI on SEO campaigns does so in forty per cent.
The same research concludes that the average length of pages that get ranked in the Google top ten for their keywords is two thousand words and the use of appropriate video on web front pages can increase conversion rates by up to eighty-six per cent.
Graph showing CPC Trends in Germany, USA and the UK

Adobe's stats show CPC growing in Q2 for all but Yahoo-Bing in the U.S. Overall, said Adobe, Google CPC increased 4 percent YoY. Graph courtesy of searchenginewatch.com
Internet Advertising Shares in Overall Marketing Sector
Germany – Internet advertising spend in Germany has seen significant growth in recent years. At 25.5 per cent of the total advertising market it is second only to Germany's spend on TV advertising, which achieves a figure of 28.4 per cent.
In line with trends in other developed nations, Germans now rely heavily on the internet for communication, information and shopping. The population's engagement with the web is no longer confined to desktop PCs: Germans now make full use of tablets, laptops and smart phones. However, the uptake of mobile technology for online shopping has been rather slower than in the UK and other sectors. But the internet as a whole now has a vital role in Germany's marketing scene and advertisers are already getting to grips with the variety of formats available.
Looking at the period 2009 to 2010, research by ComScore points out a significant increase of online display advert impressions in the major EU markets. In other words, there has been an increase in the number of times an advert is viewed, though not necessarily clicked. By way of comparison, the UK saw an increase of forty-seven per cent and France sixty-four per cent. The figure for Germany, however, more than doubled. The German market is now huge and second only to the UK. In December 2010 German internet users received 71.1 billion adverts.
In terms of engagement with online video advertising, Germany leads the trend in Europe and recently exceeded that of the US. Figures for December 2010 report that Germans spent an average of eighteen hours watching videos online.
United Kingdom – Digital advertising in the UK continues to experience significant growth. Between 2007 and 2012 the market expanded by ninety-three per cent. A significant slice of this expenditure is targeted at search activity: some fifty-eight per cent in 2012.
It will come as no surprise that, hand-in-hand with the ongoing growth of digital advertising spend, expenditure on print-based advertising has fallen during the same period. Print-based advertising expenditure fell by forty-four per cent over the five years up to 2012. This equates to a compound annual growth rate (CAGR) of minus eleven per cent.
The growth of digital advertising in the UK also appears to have impacted on traditional outdoor advertising of the type typically found on streets and public transport. Between 2007 and 2009 spending on this format fell significantly, although there appears to have been a slight recovery since then.
The UK radio advertising market fell significantly as a result of the financial downturn of 2008. The recent economic recovery, however, has resulted in a CAGR of 2.7 per cent for the three years to 2012.
Graph Showing overall spend trends on SEO in Germany, USA and UK

Adobe's data showed the three countries with a collective
25 percent growth in spend year-over-year. Graph courtesy of searchenginewatch.com

Social Media Trends in Germany and the UK
Ten years ago very few companies had a social media marketing strategy. Now, it would be remiss of an organisation not to pay attention to its profile on social media. The social media arena is, in many ways, akin to traditional 'word of mouth' marketing: customers interact with companies online and share their views with other customers. An effective social media marketing campaign will focus on engaging with customers online and promoting a 'buzz' about a particular brand or product.
Germany – Germans spend an average of one hour and seventeen minutes on social media each day. Around sixty-four per cent of the population engage with one or more social media strands. Their preferred platforms are Facebook, with fifty-nine million German users, YouTube with thirty-one million and StayFriends which has sixteen million users.
StayFriends is the fiftieth most visited site in Germany and enables former class-mates to keep in touch. Founded in Erlangen, Germany in 2002, it is now a subsidiary of the US company United Online.
As a nation, Germans are particularly concerned about data security and privacy. This concern has affected the growth of Facebook in Germany with a significant number of users favouring platforms they perceive to be more scrupulous about the security of personal data.
United Kingdom – Britons spend an average of one hour thirty-six minutes on social media sites each day. With thirty-six million users Facebook has a fifty-one per cent share of the market, Twitter has twenty-two per cent, Google+ eleven per cent, LinkedIn eight per cent and Pinterest five per cent. User growth rate in the decade between 2000 and 2010 was approximately 234 per cent.
The use of mobile devices to access social media is experiencing a rapid increase in the UK. Around thirty million of the UK's fifty-four million internet users access social media on a mobile device.

Cost of SEO in UK and Germany
SEO consultancy is operating within an expanding market in both Germany and the UK. A survey by the consultancy Guava in 2010 reported that twenty-two per cent of UK companies were spending at least fifty thousand pounds a year on SEO.
In general terms, however, German growth is slightly behind that of the UK because of consumer perceptions which, in some cases, still continue to equate SEO with such practices as spamming. But, given the size of the German economy and its primacy within the EU, the potential for SEO growth in Germany is phenomenal.
Germany – A survey of Germany SEO consultants and agencies in December 2011 produced the following results:
The typical German SEO consultancy offering SEO service Germany has been established for three to four years, has two to five employees and works with an average twenty-six to fifty clients concurrently;
SEO company Germany specialists generally work with small to medium clients and offer a pricing structure based on either a project fee or an hourly rate; and
The average fee charged was found to be 251 to 500 dollars for a monthly retainer, 2,501 to 5,000 dollars for a typical project and an hourly rate of 101 to 150 dollars.
United Kingdom – A UK survey covering the same period as the German study reported that:
SEO consultancies in the UK are most typically one or two years old, comprise one to five employees and work with two to five clients at any one time;
Monthly retainer rates tend to be 251 to 500 dollars and up to 5,000 dollars for tied arrangements, project-based pricing is 501 to 750 dollars and 10,000 to 15,000 dollars if tied and hourly rates are 76 to 100 dollars an hour.

Infographic by SEOmoz & AYTM Market Research
Two European Powerhouses
Germany and the United Kingdom are the two economic powerhouses of the European Union. Germany has a stable economy, a healthy export balance and a strong manufacturing base. Furthermore, its population of eighty-two million, the largest in the EU, gives its business sector a resilient domestic market. The UK, on the other hand, has a vibrant financial sector, Europe's fastest growing population and an accelerating rate of economic growth.
In terms of internet marketing, the state of the marketplace in the UK is somewhat more advanced than that of Germany. The percentage of the UK population who use the internet, their engagement with social media, the spread of mobile technology and the acceptance of SEO as a marketing tool-kit in the UK are all a step or two ahead of the current situation in Germany. However, public engagement with the internet continues to advance rapidly in Germany and, given that nation's large population and the strength of its economy, ongoing prospects for internet marketing opportunities in Germany are looking very positive
Resources
SEO companies in Germany that you might want to try
Here is a list of various SEO companies based in Germany that you might like to try, for companies based in the UK, a similar list can be found on our How to find a reputable SEO company in the UK page.
SEO United | SEO & Suchmaschinenoptimierung
SEO united, Ihrer Webseite rund um das Thema Suchmaschinenoptimierung! SEO ist die Abkürzung für Search Engine Optimization

, der englischsprachigen Bezeichnung für Suchmaschinenoptimierung.

Fairrank | Suchmaschinenoptimierung und Suchmaschinenwerbung
Fairrank hat in den letzten 11 Jahren über zehntausend Projekte in den Bereichen SEO und SEA erfolgreich realisiert. Unser Unternehmen ist langjähriger Inhaber der Qualitätszertifikate SEO und SEA des Bundesverband Digitaler Wirtschaft (BVDW) sowie offizieller Premium KMU-Partner von Google und offizieller Bing Reseller.
Knothe Media | Backlinks kaufen
Backlinks kaufen und Top Positionen auf Google.de erreichen!
Netzturm | Suchmaschinenoptimierung & Shopware Shops NetzTurm
Der Erfolg Ihres Unternehmens hängt sehr stark davon ab, ob Sie im Internet gefunden werden. Potentielle Kunden suchen selbst aktiv nach der besten Leistung, dem besten Angebot und dem besten Produkt.
Get on Top | SEO & Suchmaschinenoptimierung
Get on Top GMBH - Wir lieben Suchmaschinenoptimierung & Suchmaschinenwerbung mehr als 15 Jahre Erfahrung Gleich anrufen: +43 6235 21444
Online Marketing Solutions | Online-Marketing Agentur - SEM, Online-PR
Marketing Meets Vision Online Marketing Solutions AG: Agentur For Online Marketing & Suchmaschinenmarketing.
.kloos - SEO und AdWords Agentur in Wien
Wir haben uns darauf spezialisiert Websites so zu optimieren, dass sie von Suchmaschinen als wichtig und relevant angesehen werden.
Sumaoptix | Suchmaschinenoptimierung mit Erfolg
In der schnellebigen Online-Welt benötigen Sie eine erfolgsorientierte SEO-Agentur die Ihr Unternehmen durch Erfahrung und Kompetenz zum Erfolg führt.
SEO Bavria | SEO Agentur Passau, Suchmaschinenoptimierung
Kaum eine Marketingform hat eine so hohe Akzeptanz, Nachhaltigkeit und ein so gutes Preis-Leistungsverhältnis wie Suchmaschinenoptimierung.
Artaxo | Agentur für Suchmaschinenoptimierung
Als Pionier der Branche leistet die artaxo GmbH seit dem Jahr 2000 professionelle Suchmaschinenoptimierung auf höchstem Niveau und verfügt über einzigartige Fach- und Marktkenntnisse.
Seo Royal | SEO München » Suchmaschinenoptimierung , SEO Agentur München
efinden Sie sich mit Ihrem Unternehmen auf der beliebten ersten Seite der Suchmaschinen? Wünschen Sie sich mehr Zugriffe auf Ihrer Website und dadurch potenzielle Neukunden?
SEO Kucher | Online Marketing Agentur München
Über 400 zufriedene Kunden sprechen für uns. SEO, SEA, Social Media - wir haben die richtigen Zutaten! Die Online Marketing Agentur mit dem Rezept für Ihren Erfolg im Netz!
In-seo.de | Agentur München: Suchmaschinenoptimierung
SEO Agentur Dirk Schiff aus München bietet Suchmaschinenoptimierung Beratung stundenweise & deutschlandweit an, ohne vertragliche Bindung. Testen Sie uns!
SEO Agentur Berlin für nachhaltige Suchmaschinenoptimierung
Durch Suchmaschinenoptimierung und strategische SEO Beratung bringen wir mehr Besucher auf Ihre Seite. Berliner Agentur für SEO und SEM.
Suchmaschinenoptimierung Berlin - SEO Profi Berlin
Experten für Suchmaschinenoptimierung, Google AdWords und Analytics in Berlin: Beratung und Services rund um das Onlinemarketing von Unternehmen.
SEO Beratung und Online Marketing aus Berlin | Tim Berlin
Tim Berlin ist tätiger SEO Berater und spezialisiert auf ganzheitliche Suchmaschinenoptimierung, Usability, Web Analyse und Online Marketing aus Berlin
SEO Agentur Berlin • Suchmaschinenoptimierung
SEO Agentur aus Berlin kombiniert die professionelle Suchmaschinenoptimierung für Google Co. mit einer journalistischen Pressearbeit.
Evergreen Media | Immergrüne SEO-Agentur aus Innsbruck
Seit 2012 bietet Evergreen Media AR GmbH mit Firmensitz in Innsbruck seinen Kunden nachhaltige und langfristige Suchmaschinenoptimierung. Qualität steht für Firmeninhaber Alexander Rus dabei an oberster Stelle.
Professionelle Suchmaschinenoptimierung - suchmaschinen-optimierung-nord.de
Professionelle Suchmaschinenoptimierung Kiel - Professionelle Beratung in den Bereichen: SEM (Suchmaschinen Marketing) und SEO (Suchmaschinenoptimierung).Webseiten Optimierung und Positionierung. Google Adwords und Analytics.